September 1 – October 11, 2015
Dotted Dialogues features contemporary paintings and sculptures from Aboriginal communities in Central Australia. In the early 1980s, new governmental policies encouraged Indigenous communities to partake in various initiatives meant to counteract the erosion of Aboriginal cultural identity. The traditional iconography of these works tells ancestral stories with the hope of reconnecting Indigenous communities with their ancestors, land, and cultural heritage, while simultaneously sharing it all with others. This exhibition was curated in its entirety by the students in the University of Connecticut, Spring 2015 Anthropological Perspectives in Art class, under the direction of Professor Françoise Dussart.
Opening reception at 4:30pm on Thursday, September 3rd.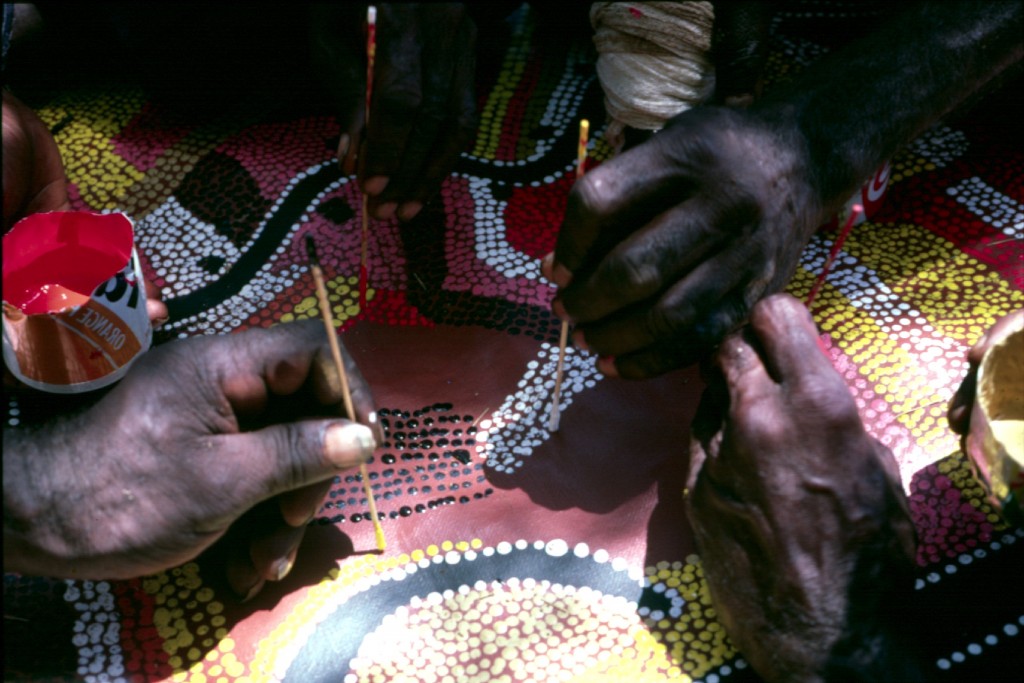 ---