The Benton offers a family-friendly environment, where discovery and learning converge. A variety of self-guided activities and hands-on art classes are offered throughout the year. Join us for scavenger hunts and sketching or enroll in a hands-on School Vacation Art Workshop or week-long Summer Art Academy session. We look forward to seeing you and your family at the Museum!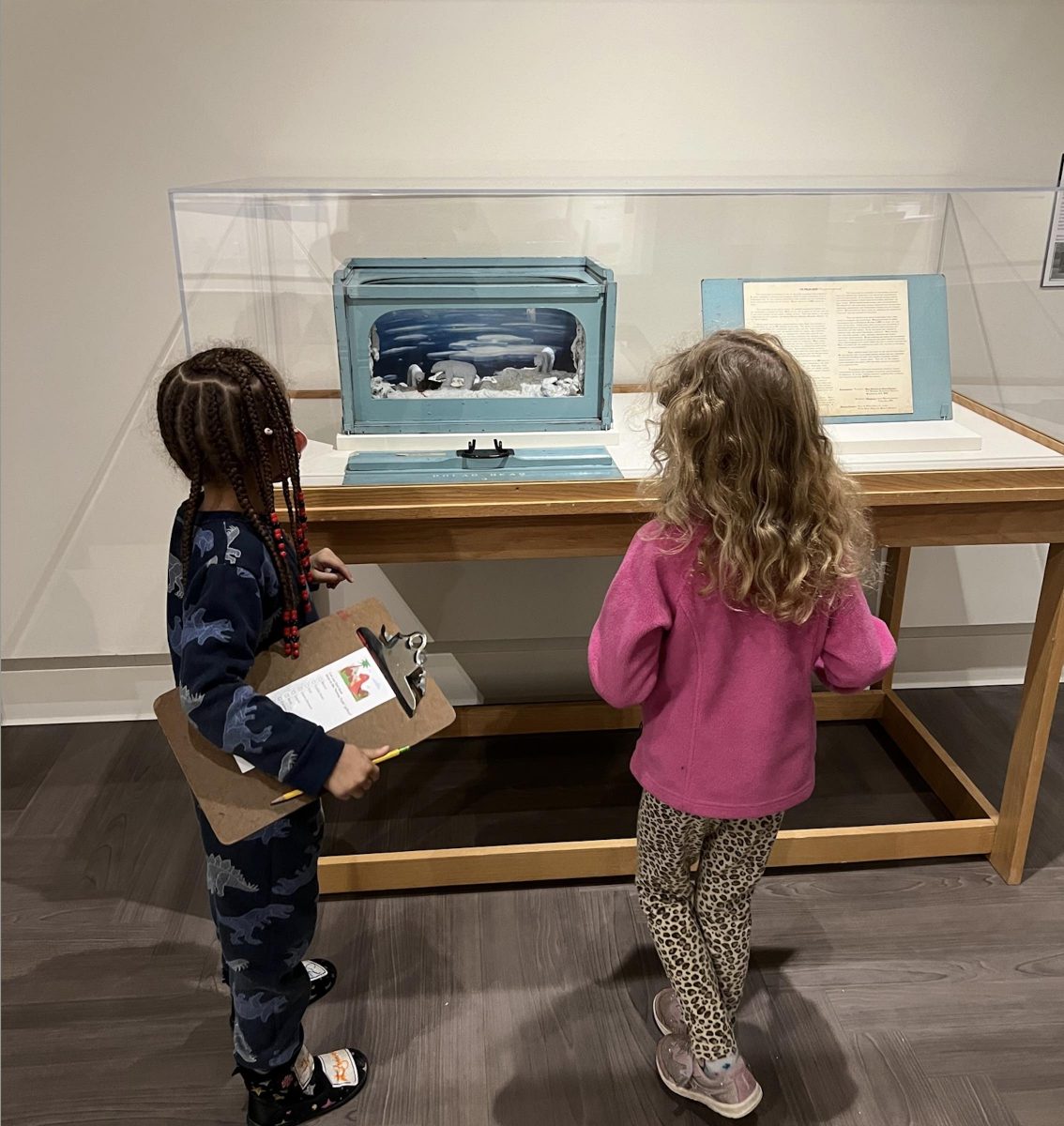 Activities for Kids and Families
We welcome you and your family to explore all that The Benton has to offer. From the permanent collection and special exhibitions to the outdoor sculpture walk, there is something for everyone at the Museum. Enhance your visit with one of these self-guided activities!
Scavenger Hunt:
Explore current exhibitions and practice close looking. Available at the frond desk.
Sketch & Story Set:
Stop by the front desk to borrow a hands-on activity pack which includes children's books related to current exhibitions and sketching materials to use in the gallery or outdoors.
Sculpture Hunt or Walk:
Use your mobile device to explore the campus and see how many works of art you can find.
Ideas for enjoying your time at the museum
In addition to the Sketch & Story kit and scavenger hunts, keep your eyes (and ears) open for creative fun and imaginative play. Recommended self-guided activity: Explore the five senses as you stroll through the galleries and engage with unique works of art.
Five Senses Exploration:
Sight: How many animals can you find in the works of art on view?
Sound: Find a favorite painting!  Next, imagine if you jumped into that work of art; what sounds might you hear?
Smell: Can you find a work of art that might have good (or bad) smells in it?
Taste: What is your favorite food? Can you find a work of art in which you could have a picnic (hint: maybe a landscape painting)?
Touch: Remember not to actually touch any of the artwork on view; but can you find a work of art that has interesting textures?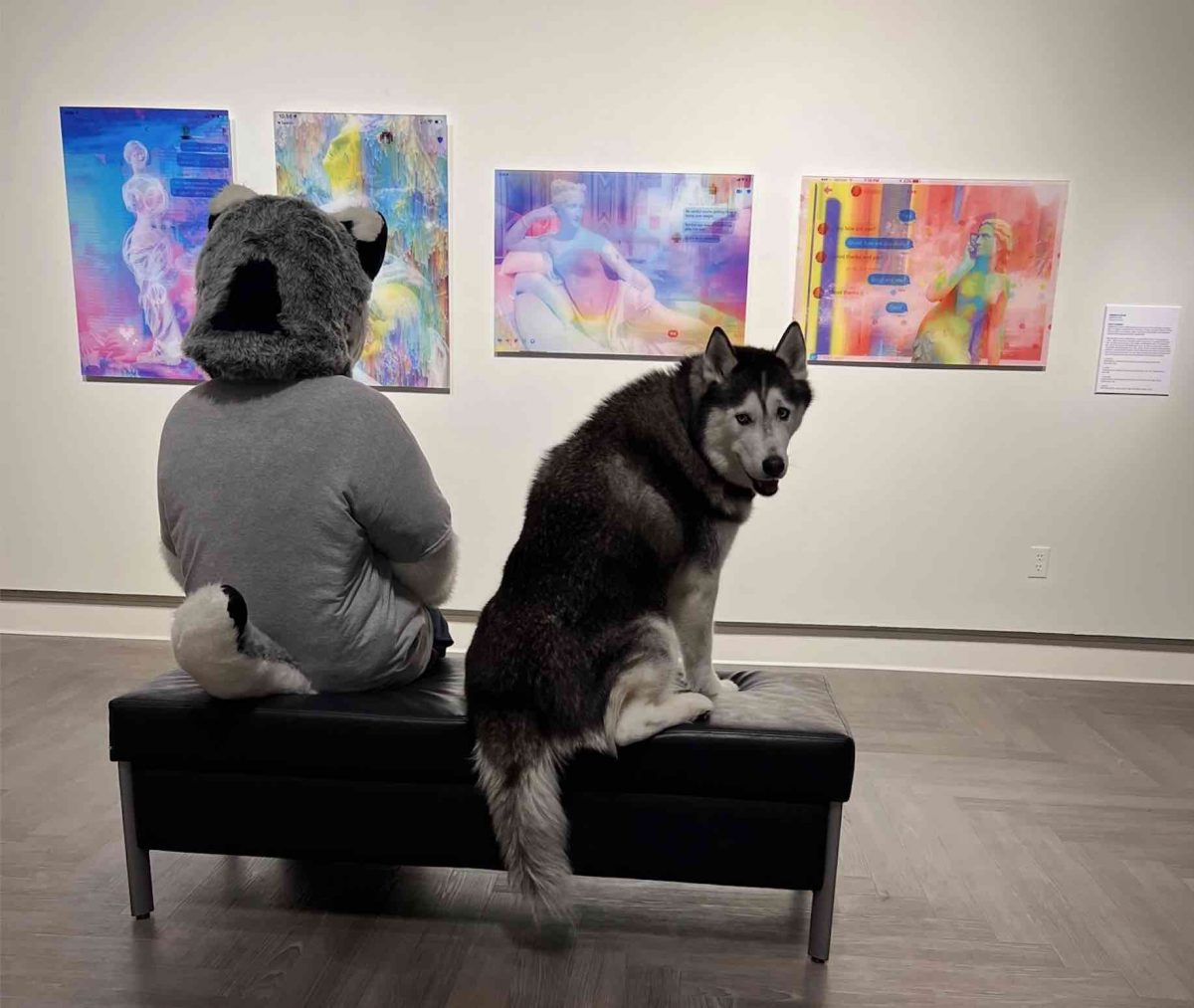 Parking
While limited parking is available at the Museum, ample parking is available in one of the two UConn parking garages, just a ten-minute walk from The Benton.
Dining
The Beanery Café in the Museum lobby features an array of breakfast treats, soups, sandwiches and snacks. Visit the café 7:30am-3pm Monday – Friday.  The Student Union marketplace—a five-minute walk across campus—is open on weekends and offers a variety of dining options. Or pack a picnic lunch and eat in our outdoor sculpture garden.
Strollers
Strollers are allowed in all galleries; however, there may be restrictions during some special exhibitions. Backpack-style child carriers are not permitted.
Baby-Changing & Nursing Areas
Baby-changing and nursing areas may be accessed upon request.
Restrooms
Restrooms are located in the lobby area of the museum and are fully accessible.
Enjoy the art—but please don't touch it!
Keep hands, bags, and small children at least 12 inches away from all artwork. Eating or drinking is not permitted in the galleries. Thank you for your help in preserving the art for others to enjoy.
Friends and Family Membership
Did you enjoy your visit? Support the Museum by becoming a member. You will receive discounted rates and advanced registration opportunities for children's programming, including the popular Summer Art Academy, April Vacation Week classes, Saturday Afternoon Studio and more!
The  $125 rate also includes:
Enrollment in the North American Reciprocal Museum (NARM) Association and
Enrollment in Reciprocal Organization of Associated Museums (ROAM)
(NARM and ROAM benefits give you free or reduced admission to hundreds of museums in the US and abroad.  Great for families who travel)
Discounts on shopping, classes, programs and other benefits!    Join Today