Enjoy a self-guided art and sculpture walk or fun sculpture hunt on UConn's beautiful campus.  Click on the links below using your mobile phone to learn more about the works you see.
We have highlighted outdoor works of art on two routes, each about a 45 minute walk.  Times will vary with a stroll or jog!   If you want a longer walk try the bonus feature on the North Campus route.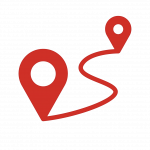 Start each walk at The William Benton Museum of Art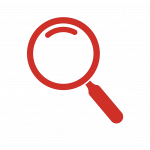 For a more interactive experience, try out a fun hunt.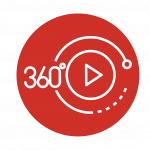 Unable to come to campus?  For an entirely virtual experience try our virtual tours:
To begin tour, click "present"
RULES:

DO take a selfie with the works of art and share it with us at #BentonMuseum
DO be safe and don't touch the works of art. This is an observational walk.
DO respect the works of art and UConn's campus rules, and leave no evidence of your visit behind.
Enjoy!
Parking:  Park in any UConn garage or non-reserved space in a parking lot during evenings or weekends. 
Credits:
UConn Student Isabella Sadik for designing the walk and virtual tour pages.
UConn Students Eva Solano and Katherine McGuire for designing the hunts.
The Benton Museum Docents for the research and for starting the tradition of art walks on campus.