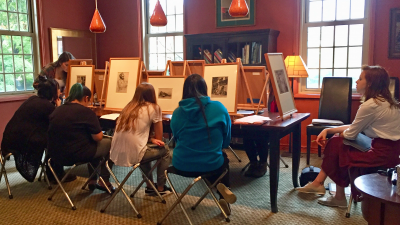 The Benton is a resource that supports teaching and enhances learning across academic departments at the University of Connecticut.
Explore the pages below to learn more about the opportunities offered by the Museum for instructors and their classes to engage with original works of art.
Contact Amanda Douberley, Assistant Curator/Academic Liaison, for more information.