January 17-March 11, 2012
Classical mythology has a long relationship with the visual arts, but the representation of myth in painting, sculpture, and print is never simple illustration. The collection of stories and characters that we know from the poetry of classical writers like Virgil, Ovid, and Homer were once the components of the ancient Greek and Roman religion. Early representations of deities stood larger than life in temples as the physical manifestation of the divine presence. Removed from a pagan context in the Middle Ages, classical mythology fueled the imagination of later artists who often conflated classical subject matter with classical style. Even after the taste for classical proportions and for academic art was upset by subsequent artistic movements in the 19th century, classical mythology continued to provide rich thematic material for generations of artists.
This exhibition examines the enduring appeal of classical mythology in the 19th and 20th centuries even for artists with no interest in classicism. Drawing only on works from the Benton's permanent collection, Classical Mythology in Modern and Contemporary Art demonstrates the myriad uses to which a diverse group of artists have put classical subject matter. Among the artists are Arthur Bowen Davies, George Bellows, Max Slevogt, Heinrich Campendonk, Reuben Nakian, Nancy Goldring, and James Fee. Many of the objects are works on paper though examples of photography, painting, and sculpture with mythological themes are also included.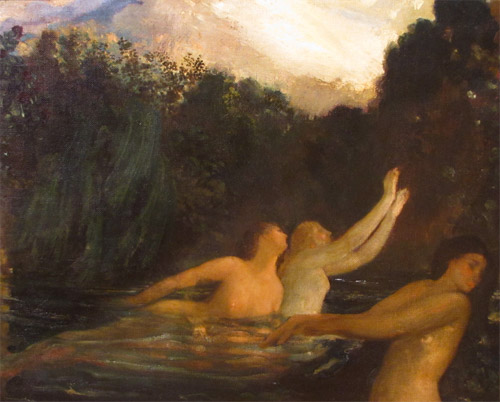 ---