April 12 – May 11, 2008
After two years of intense studio research, five dynamic young MFA candidates will exhibit their work at the William Benton Museum of Art from April 12-May 11. Pentameter showcases the diverse talents of Valerie Garlick, Matt Jensen, Patrick Earl Hammie, Jenn Dierdorf, and Krysten Bailey.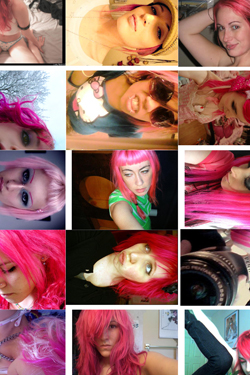 Valerie Garlick's video work mixes elements of open source media, chroma key compositing, vintage pop music and performance. Her photography conceptually materializes residue from online social networks and technology based presentation management.
Matthew Jensen's photographs portray the wonder and mystery found while exploring on foot America's oldest industrial towns. The work combines his intimate knowledge as a native with an obsessive devotion to walking every street in every mill town on the Shetucket and Quinebaug Rivers.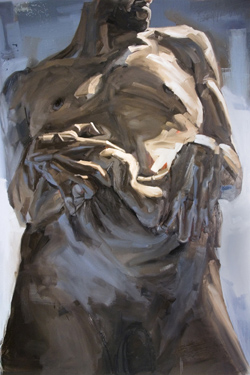 Patrick Earl Hammie's larger-than-life paintings explore the tension between power and vulnerability as he re-imagines the modern male and questions traditional example of masculinity. His work draws upon his life history as a son, a male, and an African American struggling to synthesize past adversity and acclimatize to present realities.
Dierdorf's drawings and prints utilize repetitive actions that map, chart, trace and scribble. Her final works create infinite possibility and become records of the learning and transformation she experienced.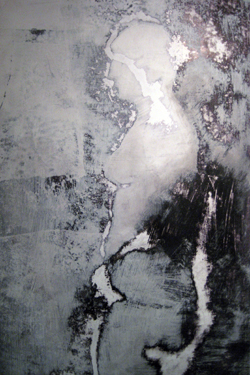 Krysten Bailey's prints explore the human body, its growth, transformation, deterioration and decay. The work considers physical and psychological complexities surrounding body and self-perception through a combination of figurative imagery, process, texture, and atmosphere.
---