Whether arranging a first-time visit or planning a return trip, we look forward to welcoming your group and introducing you to our special exhibitions and permanent collection.
To plan your visit or schedule a tour please contact the Mollie Sixsmith, Curator of Education, at 860-486-1711 or via email.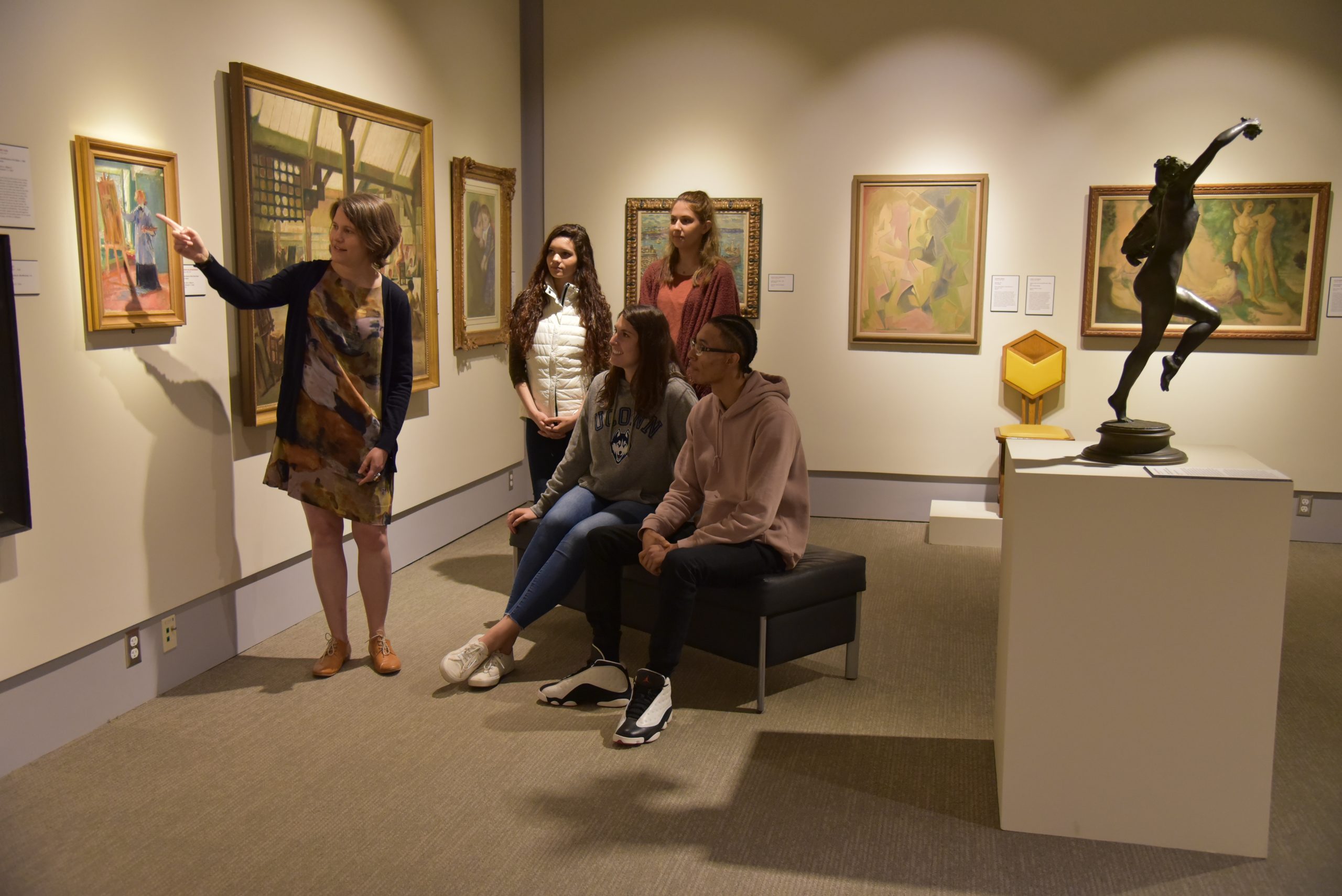 Guided Tours & Art Workshops
For groups of 10 or more
$5 per person for a 45-minute guided tour of exhibitions of your choice. To ensure this special group pricing and experience, please bring one payment on behalf of the entire group.



Enhance your visit by adding an hour-long hands-on landscape painting workshop to your itinerary. All materials and step-by-step instruction will be provided; this may be completed indoors, in the art studio, or outside in the sculpture garden (weather permitting) for an additional $5 per guest.
Group Arrival
While limited parking is available at the Museum's main entrance, there is ample parking in the South Garage, just a ten-minute walk from the Museum. Buses may drop off passengers in the parking area adjacent to the Museum entrance and then proceed to an approved parking location (map will be provided). If your group is running more than 15 minutes late, please call the Museum as soon as possible at 860-486-1711; programs may need to be modified for late arrivals.
Lunch Options
Enjoy lunch in the Beanery Café on the first floor of the Museum or explore the many dining options in the UConn Student Union, just a five-minute walk from the Museum. If you prefer to bring your own lunch, dining space is available in the Student Union or in one of the many outdoor seating areas.