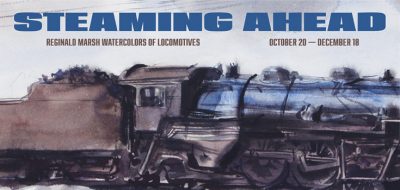 October 20 – December 18, 2016
VIRTUAL EXHIBITIONS:
Steaming Ahead: Reginald Marsh Watercolors of Locomotives
Reginald Marsh Watercolors of Havana

ABOUT THE EXHIBITION ON VIEW IN THE MUSEUM GALLERIES
Reginald Marsh (1898-1954) is best known for his images of gritty New York—the beaches of Coney Island, the burlesque halls of lower Manhattan—while his depictions of trains are almost unknown. This exhibition features over twenty-five watercolors and prints (lithographs and etchings) of locomotives, produced between 1927 and 1934, along with one from 1940, all from the permanent collection of the William Benton Museum of Art.
Etchings were some of Marsh's earliest work. He was fascinated by technique and often experimented with variations on the etching process, all the while keeping careful technical notes. But Marsh was primarily a watercolorist. He worked almost exclusively in watercolor from the early 1920s until 1929 when artist Thomas Hart Benton introduced him to egg tempera.
Some have interpreted Marsh's depictions of trains as symbols of strength and power as well as offering a counterpart to his images of strong women. The gritty imagery must have also appealed to him. According to steam train expert Audrey Conrad, "Steam locomotives by their nature are accessible to the senses. When you see one move, all of the parts are right out there in the open, you can see the rods moving and turning the wheels; you can feel the heat of the boiler and steam; you can smell the coal smoke and hot oil. At the time he was painting them, steam locomotives were not obsolete: they were the prevailing type of motive power in the US and the world."
While his studio on 14th Street was very close to the New York and Harlem railroad that was an electric train and Marsh focused on steam locomotives. The Erie Railroad terminal in Jersey City, NJ appears to have been his favorite haunt. Jersey City offered many engine terminals and freight yards in a relatively small area and most of Marsh's watercolors of steam locomotives were painted there.
Steaming Ahead: Reginald Marsh Watercolors of Locomotives and the virtual exhibitions were made possible in part by the generosity of the Robert T. Leo Jr. Exhibition Fund.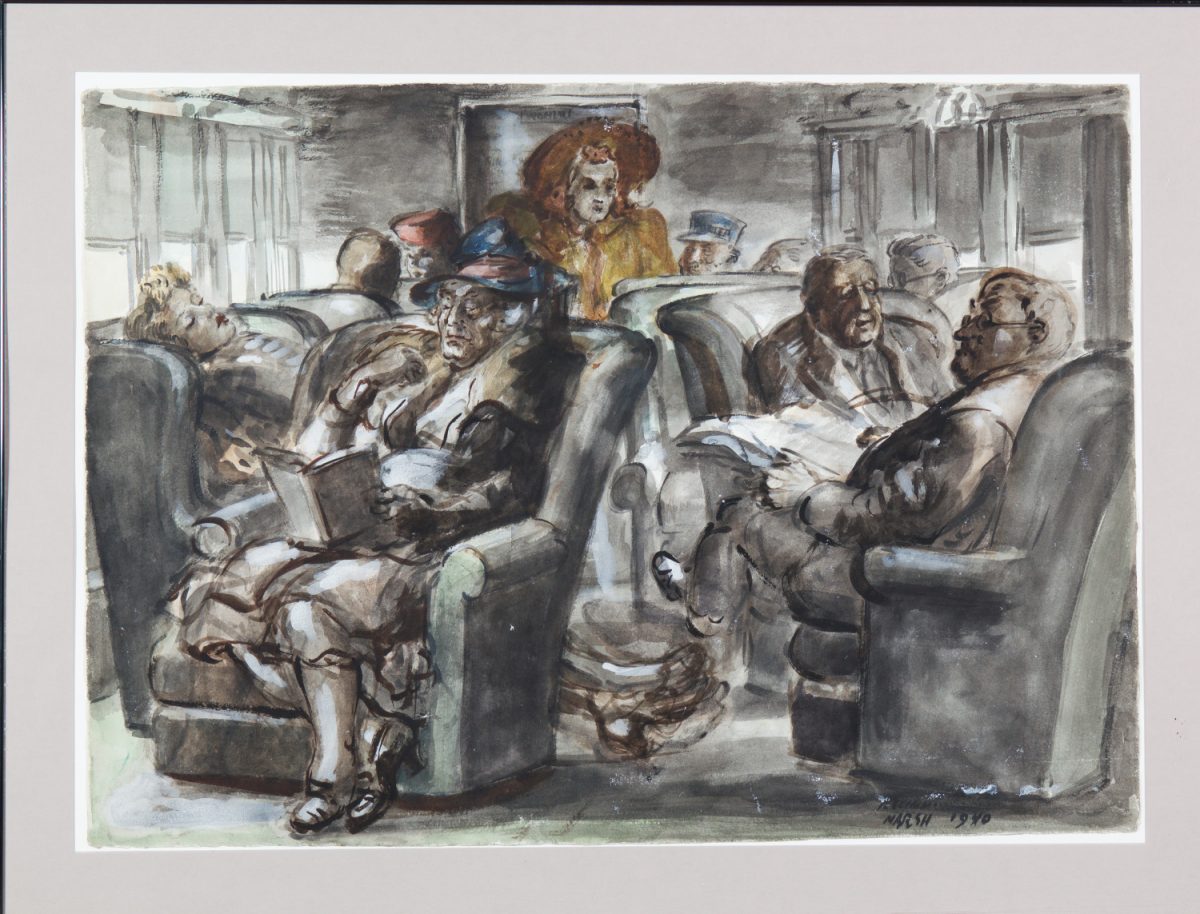 ---