On view on the Balcony Gallery from September 1 – December 18, 2016
This marks the thirty-fifth anniversary of the first published reports of what would come to be called the AIDS epidemic with exhibitions at The Benton Museum, the Dodd Research Center, and at the School of Nursing. Ironically, 2016 also marks another AIDS anniversary: twenty years since the introduction of protease inhibitors and other retroviral drug combinations that turned HIV infection from a death sentence to a manageable chronic infection. To mark these events, the William Benton Museum of Art has worked with Dr. Thomas Lawrence Long to curate an exhibition which helps shed light on these happenings. This exhibit assembles images produced in response to the AIDS epidemic or by artists associated with it, and highlights how artists and AIDs activists produced a variety of imagery in an attempt to control the way the disease was perceived by the public.
See http://wp.dolancollection.uconn.edu/aids35/ for other AIDS related exhibitions on the UConn Storrs campus.
Listen to Thomas Long, Curator of the exhibition at the Benton on WNPR's "Where we Live" http://wnpr.org/post/marking-35-years-hivaids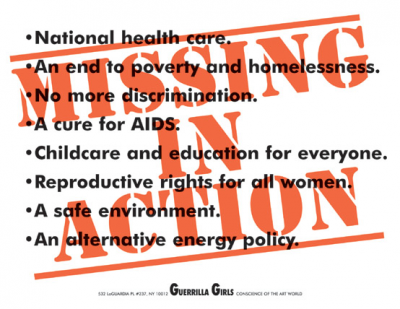 Guerrilla Girls, Missing in Action, 1991, Poster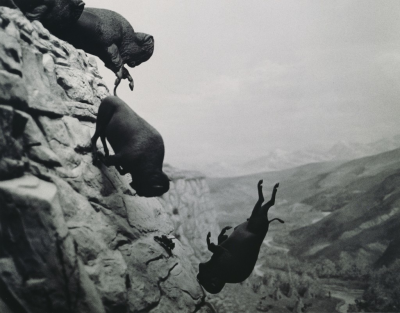 ---