April 14 – August 9, 2015
The Benton marks the 40th anniversary of the end of the Vietnam War with an exhibition of American works of the era — from posters to photographs, prints, and UConn ephemera that convey the anti-war sentiments that were held by many. Featured are works by Nancy Spero, LeRoy Henderson, and Douglas Huebler, anti-war posters by Seymour Chwast and Peter Max, and student-produced posters illustrating the strong feelings that prevailed on the UConn campus.
This exhibition is a collaboration between the Benton and the University's Asian and Asian American Studies Institute. 
Many of the posters included in the exhibition including the images below are from the Poras Collection, Alternative Press Collection, University Photographs Collection. Archives & Special Collections at the Thomas J. Dodd Research Center, University of Connecticut Libraries.
LeRoy Henderson, Anti-War, Anti-Nixon Rally, Washington, DC, 1973. Gelatin silver print. Courtesy of the June Kelly Gallery, NY.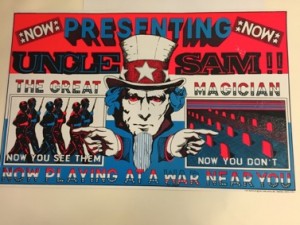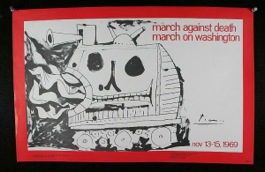 ---