May 23–August 10, 2014
The William Benton Museum of Art at the University of Connecticut at Storrs is celebrating The Hartford Stage Company's 50th anniversary season with the exhibition Stagecraft: 50 Years of Design at Hartford Stage, on view from May 23 through August 10, 2014.
The Benton, the final stop on Stagecraft's statewide tour, has the distinction of presenting a widely expanded exhibition that includes costumes surrounded by scenic elements plus a behind-the-scenes video of major players from the Stage's most loved productions, audio commentaries by actors and designers, large props (including the armillary from Twelfth Night), and the idea boards from the prop shop.
The exhibition was curated by Jessica Palmer, with the Benton curatorial staff.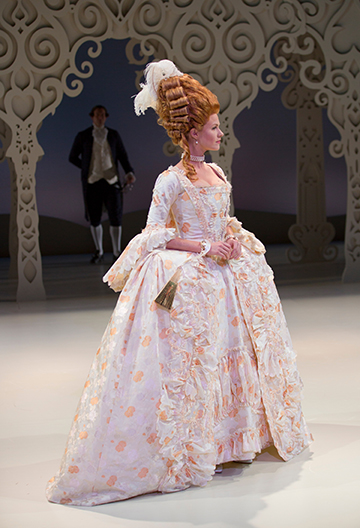 ---