March 26-May 12, 2013
Early 20th-century Paris was the setting for one of the great periods of innovation in photography. As with painters and sculptors, ambitious young photographers from around the world flocked to interwar Paris, where together they formed a fertile artistic milieu. Among them was Brassaï (1899-1984), whose evocative, inky-black, and extremely rare vintage photographs of nighttime Paris are assembled in this exhibition.
After attending art school in Berlin, Brassaï moved to Paris in 1924 where he spent the remainder of his life. Born Gyula Halsz, he adopted the nom de plume Brassaï, meaning from Brass, an ode to his Hungarian birthplace in the Transylvanian region, Brassaï focused his camera on Paris's crepuscular demimonde, which he explored compulsively from the first moment of his arrival. Sometimes alone, sometimes accompanied by friends including the writers Henry Miller and Jacques Prévert, Brassaï captured aspects of Parisian nightlife never before seen on film. In addition to Brassaï's photographs of Paris, a selection of his experimental prints or transmutations, which he produced by using the cliché-verre technique combining photography and etching, is on display. Photographs the Brassaï Estate. All works are from the collection of Michael Mattis and Judith Hochberg. This exhibition was organized by art2art Circulating Exhibitions.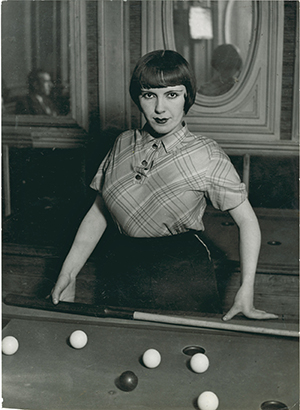 Brassaï, Fille de Montmartre playing Russian billiards,Blvd Rochechouart, 1932-33, Gelatin silver print.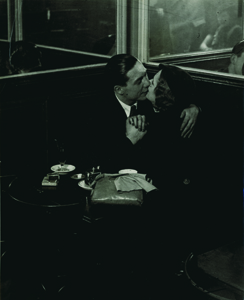 Brassaï, Lovers, Bal Musette des Quatre Saisons, rue de Lappe, ca. 1932, Gelatin silver print.
---