October 23-December 16, 2012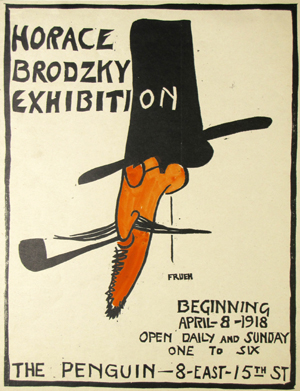 How do you build a university museum collection? In the case of the William Benton Museum of Art, it all began in 1933, when former Connecticut College of Agriculture President Charles Lewis Beach donated to the College many of the works that would comprise the Museum's founding collection, accompanied by a trust fund for future acquisitions. By 1967 when the Museum was founded, the University's collection had grown to include nearly 200 paintings and prints, and the Museum opened as the University Art Museum. The Museum was renamed the William Benton Museum of Art in 1971, and, in the years since, generous donations and endowments have allowed for the continued growth of the collection. Today, the Benton holds approximately 6,000 objects that span a period from the 15th century to the present and encompass a variety of styles, media, and cultures.
Taking Shape: Building The Benton's Permanent Collection offers a behind-the-scenes look at various stages in the development of the Museum's institutional holdings. The exhibition considers the multifaceted process of building a museum collection, acknowledging such factors as the geography, size, and mission of the collecting institution, the expertise of the director and curator, and the often unpredictable character of donations and funding.
Artists featured in the exhibition include American Impressionists Childe Hassam and William Irvine, whose works were among the first to grace the Benton's walls. Works from well-known artists of the Abstract Expressionist era, such as Helen Frankenthaler and Robert Motherwell, that became part of the collections in the 1970s, are also among those on display. Additionally, thematic areas within the Benton collection are highlighted through examples of portraiture, ephemera, and genre scenes of urban America.
Alongside the diverse factors that have influenced the character of the Museum's collection over the years, the Benton's holdings have blossomed with form and intention. Taking Shape foregrounds the manner in which the Benton has emerged as a place for art, education, and culture for the University community and beyond.
---