March 22-May 20, 2012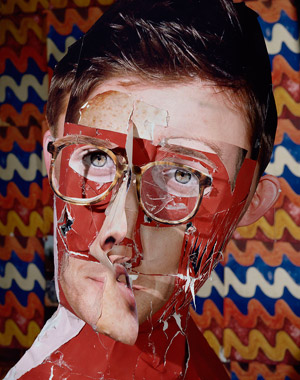 In concert with the School of Fine Arts' digital media initiatives and the debut of the interdisciplinary Digital Media Center early last year, the Benton presents an exhibition focused on the social and creative impact of digital media's most ubiquitous arena: the Internet. From the development of the largely text-based and specialized World Wide Web of the 1990s through to the highly visual, user-generated Web 2.0 of the past decade, artists have continuously found inspiration in the form, context, and material of the Internet for their art practice.
Screenshots brings together a group of national and international artists working in response to the production, circulation, and consumption of visual material online. Starting at the site of the computer screen, these artists appropriate and alter images and video from websites such as Facebook, YouTube, and Craigslist. Reformatted and reframed through the process of collating, the digital image finds a place within the physical space of the gallery. This shift in environment moves the focus from the technology of the Internet to the activities, behaviors, and experiences that technology fosters for users both online and offline.
In his 1927 essay Mass Ornament, cultural theorist Siegfried Kracauer stated that to understand the character of a moment one should look to the inconspicuous surface-level expressions of that time. Kracauer's investment in analyzing the unconscious production of his surroundings for its larger meaning offers an apt approach for confronting the deluge of Web-based visual content. The screen and the images it offers are all surface; yet, through accumulation the six artists in Screenshots aim for depth, highlighting collective experiences of our contemporary moment and considering the impact of the Internet on the field of art. Screenshots features works by Pauline Bastard, Natalie Bookchin, Daniel Gordon, Phillip Maisel, Jon Rafman and Penelope Umbrico.
Curator: Ally Walton, University of Connecticut M.A. candidate, Art History, 2012.
---