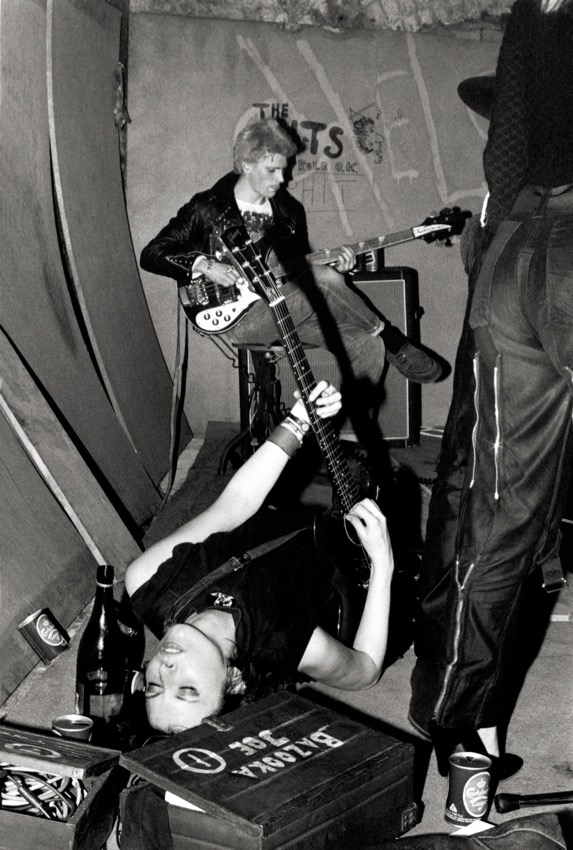 Photograph by Sheila Rock.
August 30 to October 16, 2022
This exhibition focuses on the graphic sensibility that grew up around the Punk Rock and New Wave movements of the 1970s and 1980s. It offers a glimpse into the exhaustive punk graphics and memorabilia collection of Andrew Krivine. Krivine, a punk rock expert who witnessed punk firsthand in London in the late 1970s, suggested an exhibition with three areas of focus: Jamie Reid and the Suburban Press, the artist who singlehandedly conceived the graphic identity for the Sex Pistols; the seminal photographs of Sheila Rock documenting the punk scene and punk fashion; and finally, the Women of Punk Rock and New Wave (a rich legacy which went on to inspire the Riot Grrrls a decade later), to tie in with the Benton's recognition of the 50th anniversary of the UConn Women's Center. The exhibition's title references the British punk band Generation X's anthemic second single but also captures the exuberance and energy of the punk movement.
The exhibition is programmed in conjunction with Days and Nights of Print and Punk, Schimmelpfeng Gallery, UConn Archives & Special Collections.

Exhibition Related Programs
Thursday, September 8, 4pm — 6:30pm:  Opening Reception featuring an introduction to Wild Youth at 5:30pm with collector and punk rock aficionado Andrew Krivine.
Thursday, September 29, 12:30pm — 1:30pm: D-I-Y Zine Basics
.