January 16 – July 28, 2024
Technically, we can't see climate change because climate is an abstraction, a categorical name for what we expect the weather to be. What we can see are natural phenomena related to climate such as tropical forests, desert dunes, and creeping ice sheets. This exhibition invites you to learn to see the effects of climate change in our daily lives by examining natural phenomena in works of art. How might the scene in a 19th century painting look different today, and how could the scene in a 20th century photograph look different in the future? Curated with Robert Thorson, Professor of Earth Sciences at UConn.
Exhibition highlights include Professor Thorson's climate primer, which defines six key terms and explains their relationship to climate science through works of art; landscape paintings from 1850-1900, the interval used by the Intergovernmental Panel on Climate Change as a baseline for measuring climate change between "then" and "now"; and a series of Connecticut landscape photographs by James Welling that encourage us to visualize the year 2100.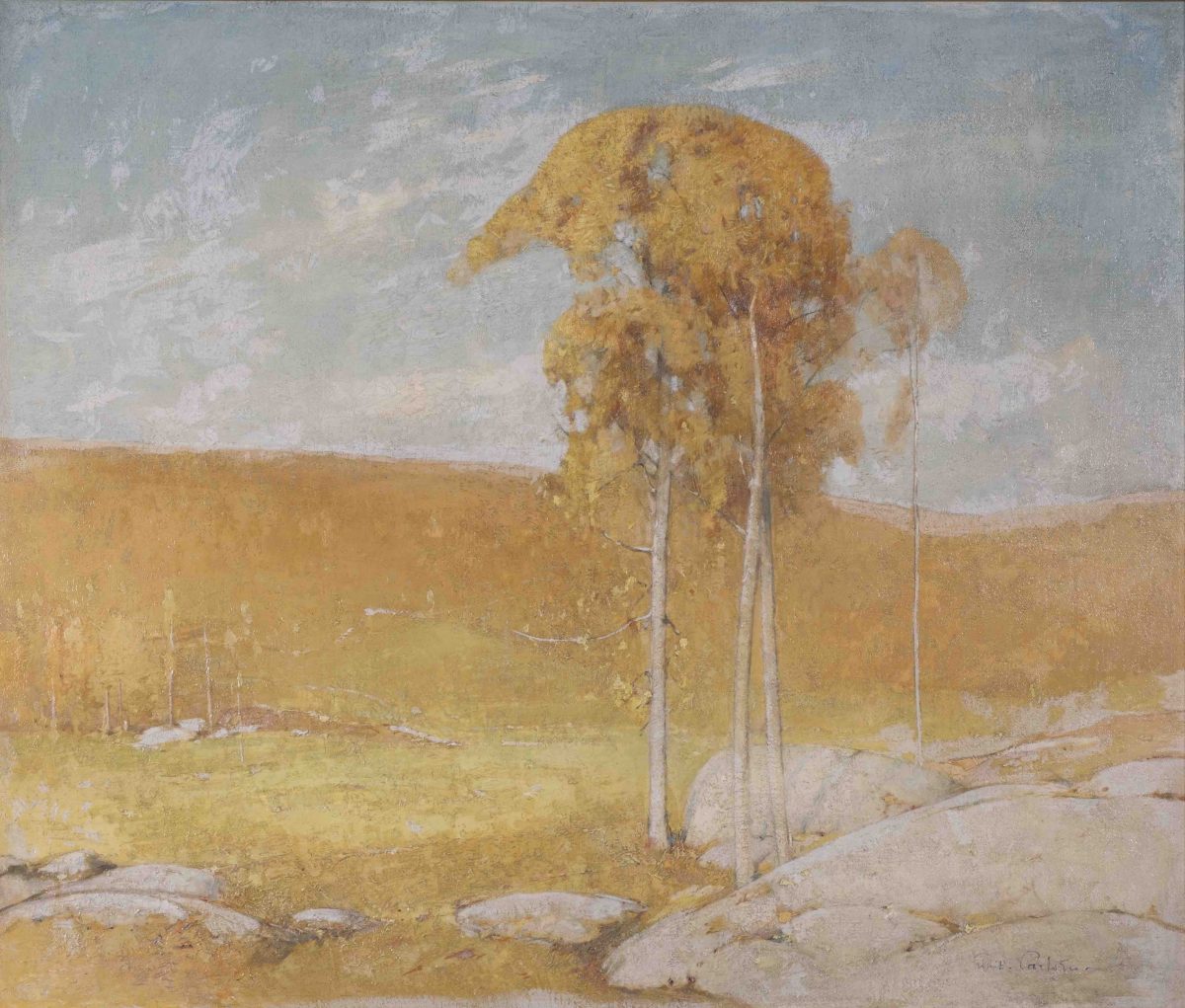 Emil Carlsen (American, born Denmark, 1853-1932), Late Fall Day at Windham (1904), Oil on canvas, William Benton Museum of Art.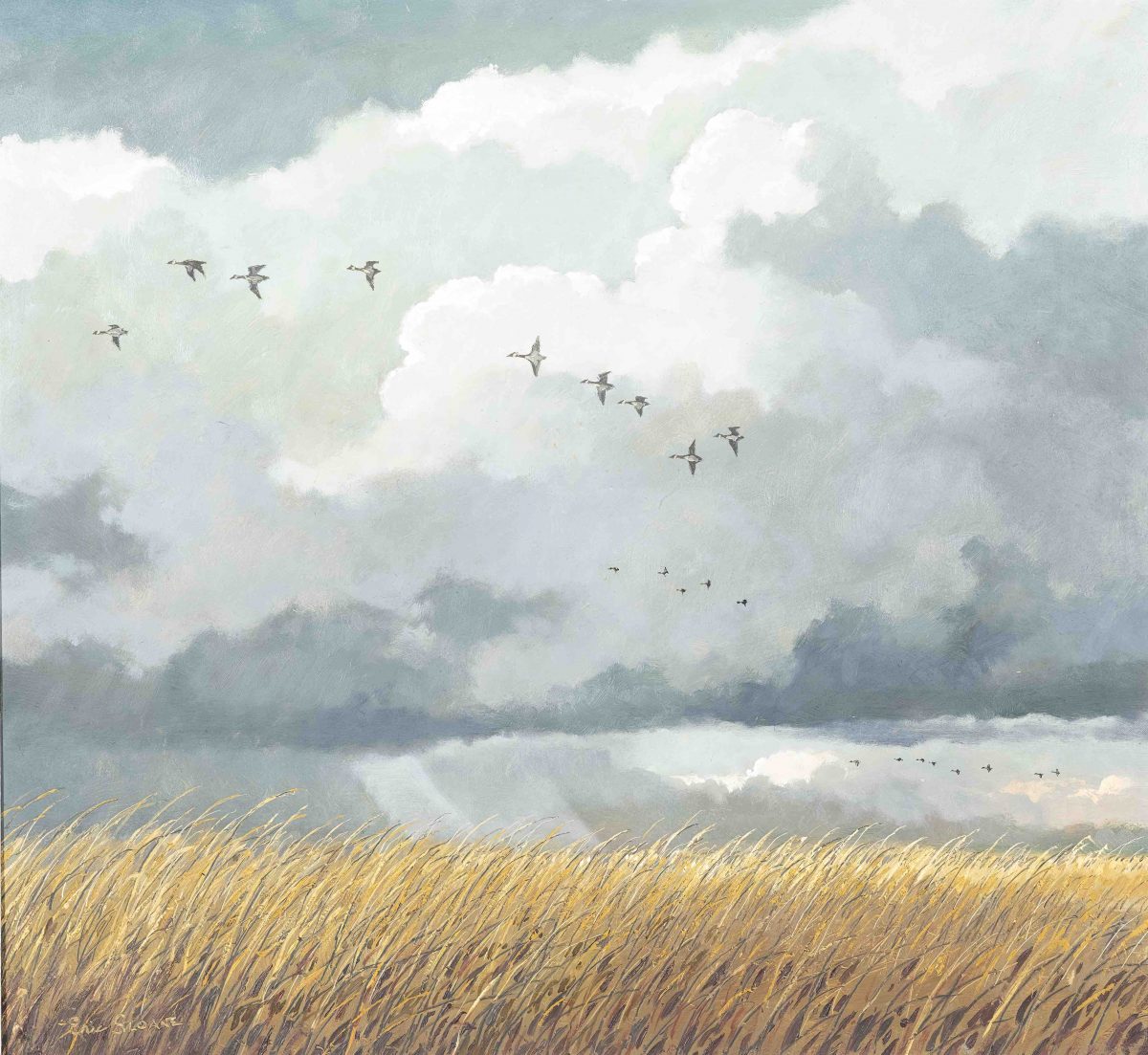 Eric Sloan (American, 1905-1985), The Wetlands (n.d.), Oil on canvas board, William Benton Museum of Art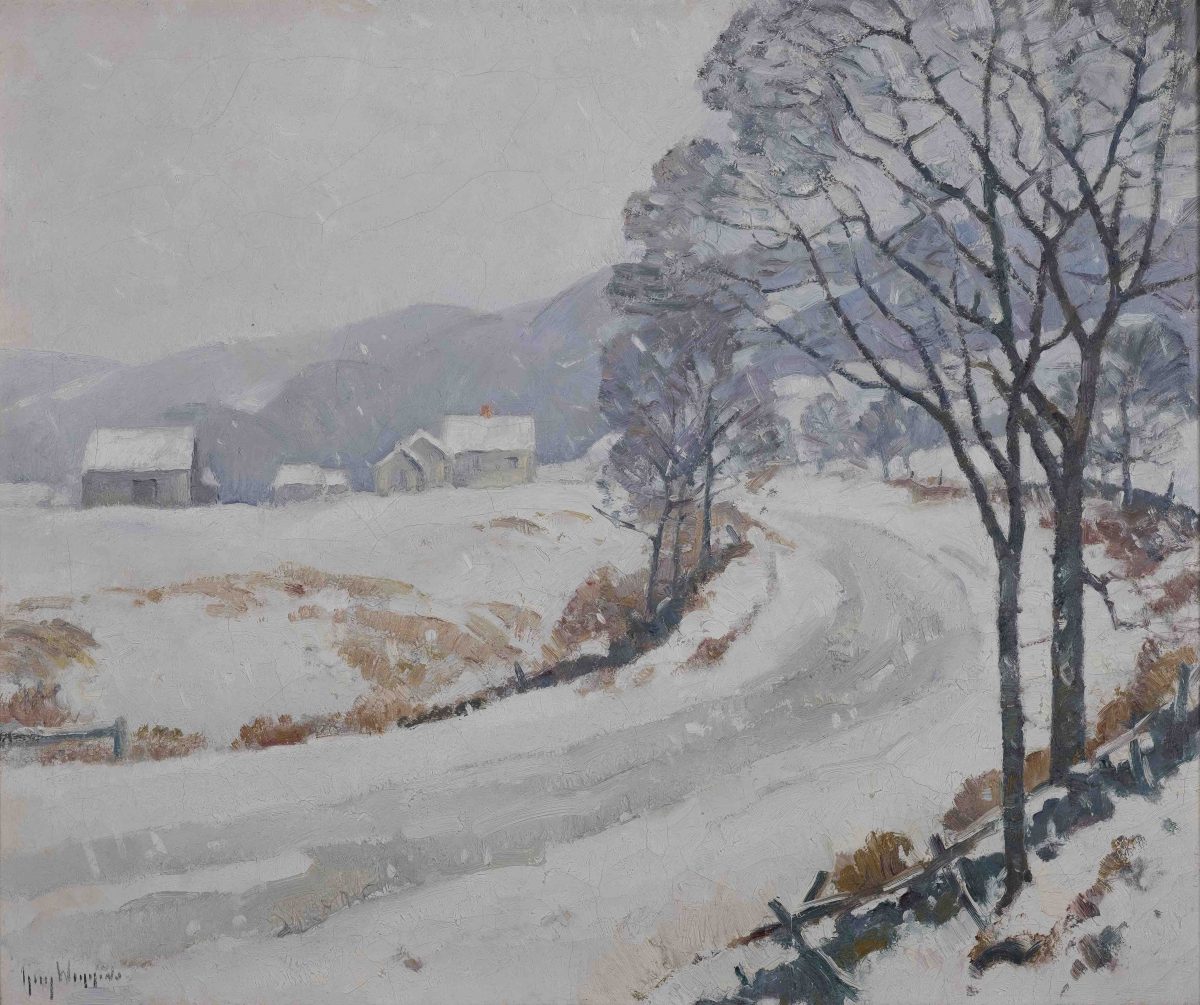 Guy C. Wiggins (American, 1883-1962), Mantle of Winter (1924) Oil on canvas, William Benton Museum of Art.