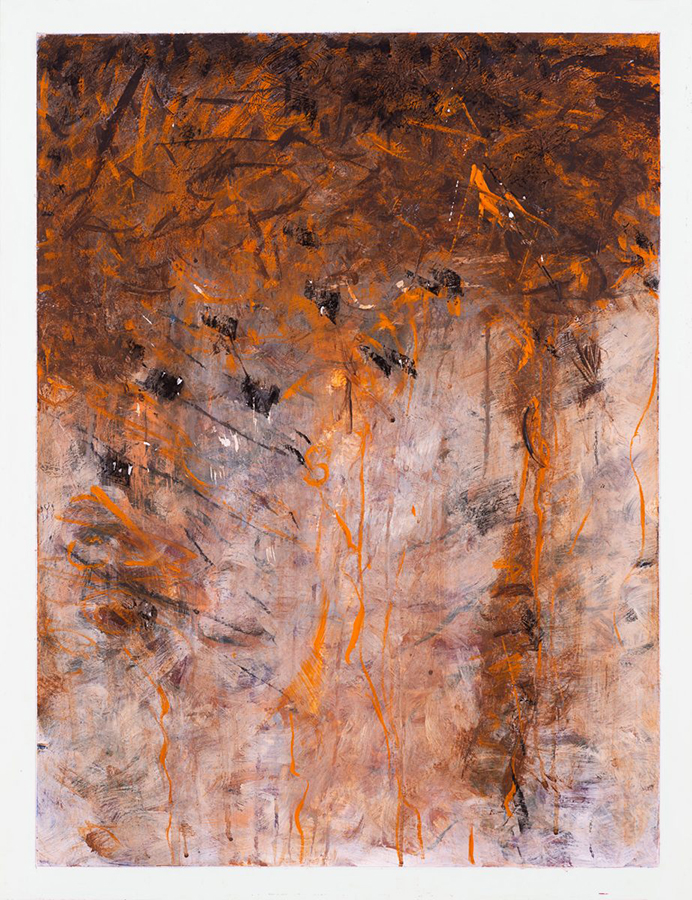 Pizzicato
2020
Acrylic, watercolor crayon, molotow paint stick, charcoal /yupo paper
26" x 20"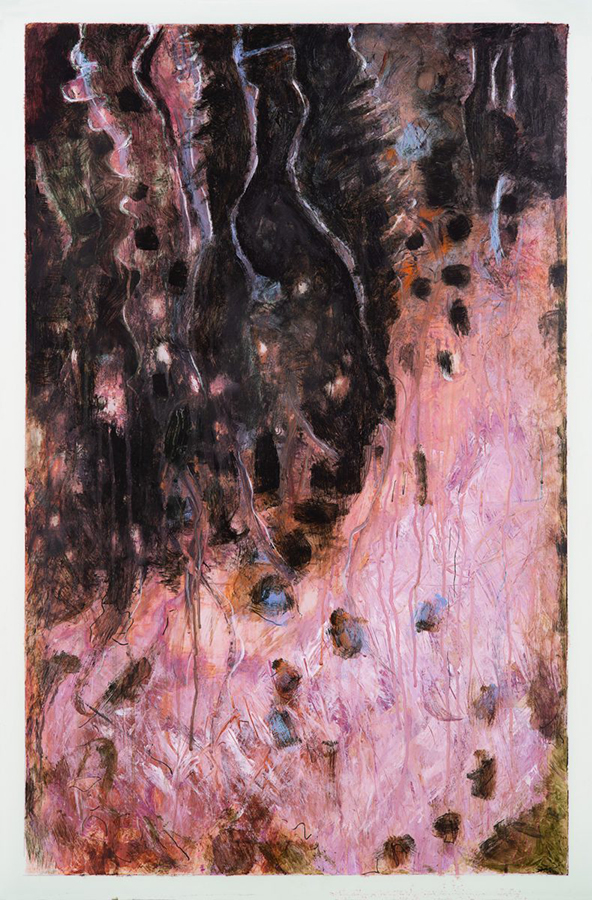 Descending Lagato
2020
Acrylic, posca marker and sharpie marker /yupo paper
38" x 25"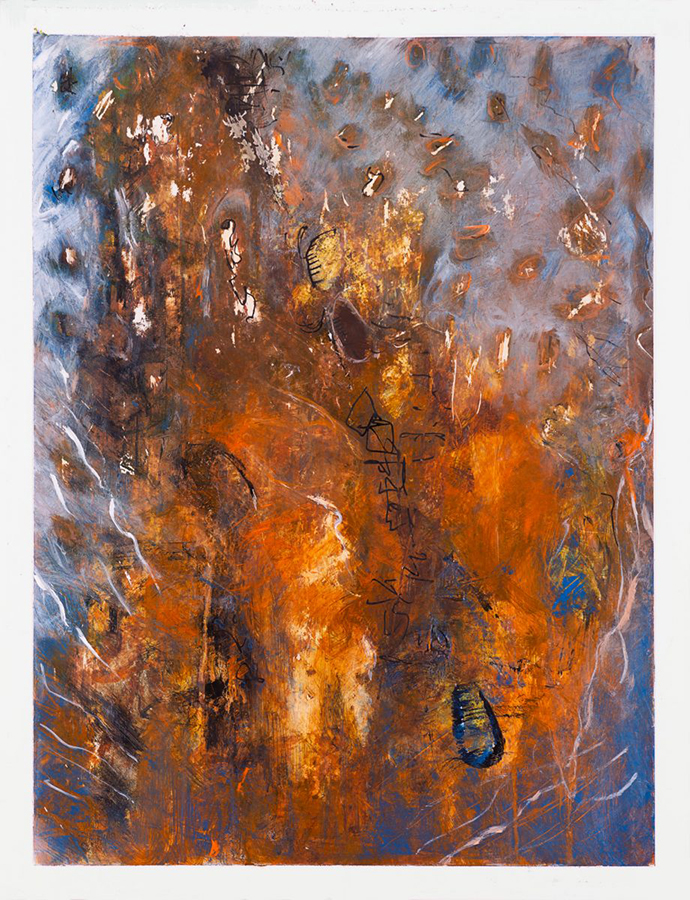 Fugue
2020
Acrylic, posca marker and charcoal /yupo paper
26" x 20"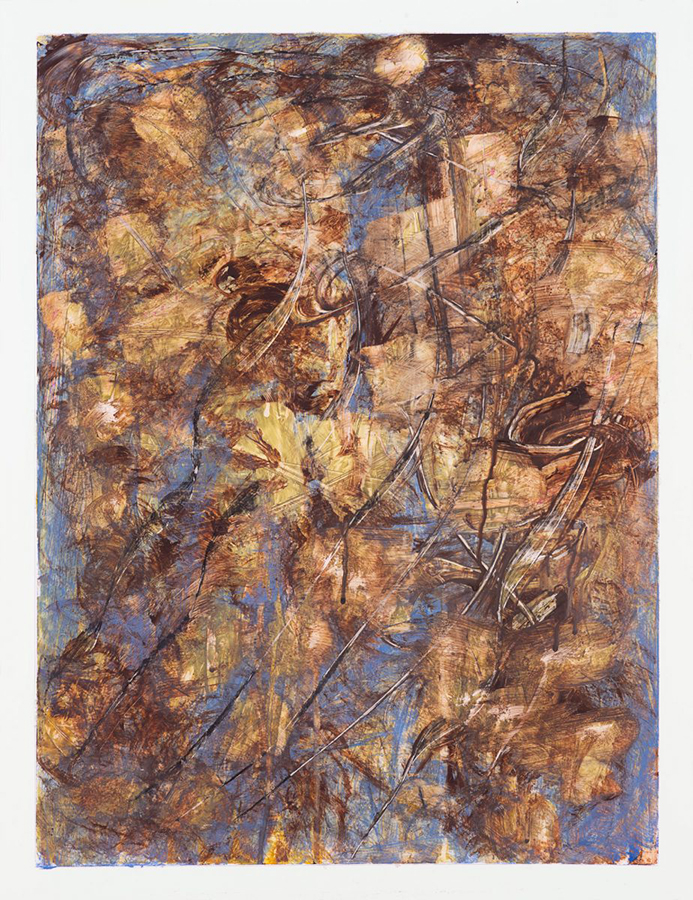 Crescendo
2020
Acrylic and posca marker /yupo paper
26" x 20"
Biography
Pamela Bramble is a painter whose work is represented in public and private collections and has been reviewed by The New York Times, The Hartford Courant, the Hartford Advocate and Art New England. Her awards include the President's top honor for her paintings exhibited at the Gregg Galleries at Gramercy Park in NYC and a University of Connecticut research travel grant to study 14th century frescoes in Italy - images that serve as a foundation and inspiration for much of her work. She exhibits her paintings regularly and gives artist's talks on her work and her artistic process.
Bramble earned her MFA in painting from Columbia University and has been a professor at the University of Connecticut since 1989. Her teaching specialties are drawing, painting and art appreciation. In addition to teaching, she gives talks to groups and associations in Connecticut, juries art shows throughout the state and has served as moderator of artists talks and discussions. Bramble is the Area Coordinator for the Department of Art and Art History at UCONN Stamford, and from 2010-2016 she was the Coordinating Director of The ARTS Project at UConn Torrington.
Bramble was born in Maryland and grew up in the mid-west. She currently resides in northwest Connecticut and maintains studios in both Connecticut and in Vermont. She has traveled throughout the United States; in France, Italy, Ireland, England, Central America and Mexico. She is married to artist Frank Bramble; the couple have two children.
Artist Statement
I made these paintings in March and April as the coronavirus began to spread unrelentingly across the United States. The virus was taking over, it was unstoppable, and our country that had already become divided on the most salient and important issues of our time seemed to be unable to pull together to slow the progress of the virus.
Some of the paintings from this time, I made when I was feeling agitated, feeling adrift, but others, like the ones on exhibit here reflect the calming and restorative power of the daily walks I would take in the woods with my dog, Constable.
These paintings are part of my on-going series Excavation: Co-visidious. They represent how I was experiencing and processing the vicissitudes of the pandemic as stay-at-home guidelines, social distancing and travel restrictions took hold of our lives almost a half a year ago.