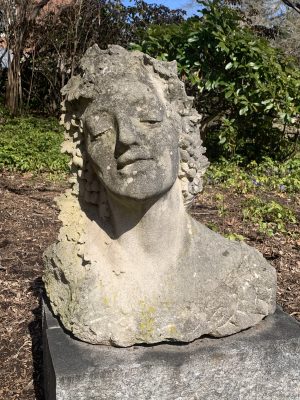 Harvest Joy
Paolo Salvatore Abbate, Early Twentieth Century
Gift of the Estate of the Artist to The Louise Crombie Beach Memorial Collection in 1975.
Benton Museum Collection.
Abbate was born at Villarosa on the island of Sicily and educated in Rome and Florence. For much of his career, he lived and worked in Connecticut, where he was not only a sculptor, but also a minister. Some of his most notable works include busts of Dante, Warren G. Harding, and John F. Kennedy. Abbate dreamed of converting his 25-acre, four house estate into a cultural center, envisioning it as a "great art center to ensure world peace."