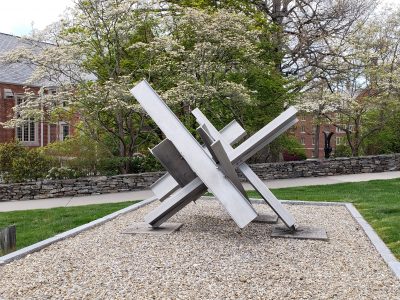 Crisscross XVI
Larry Mohr, 1984.
Bolted aluminum "I" Beams.
Gift of Lois and Robert J. Geller and Pfizer, Inc. in 1991. Benton Museum Collection.
An accomplished sculptor whose figural and abstract works are in the collections of the Metropolitan Museum of Art, Georgia Museum of Art, Vassar College and the Herbert F. Johnson Museum at Cornell University, Mohr was renowned for his large-scale bronze and aluminum sculptures made of welded and bolted I-beams.