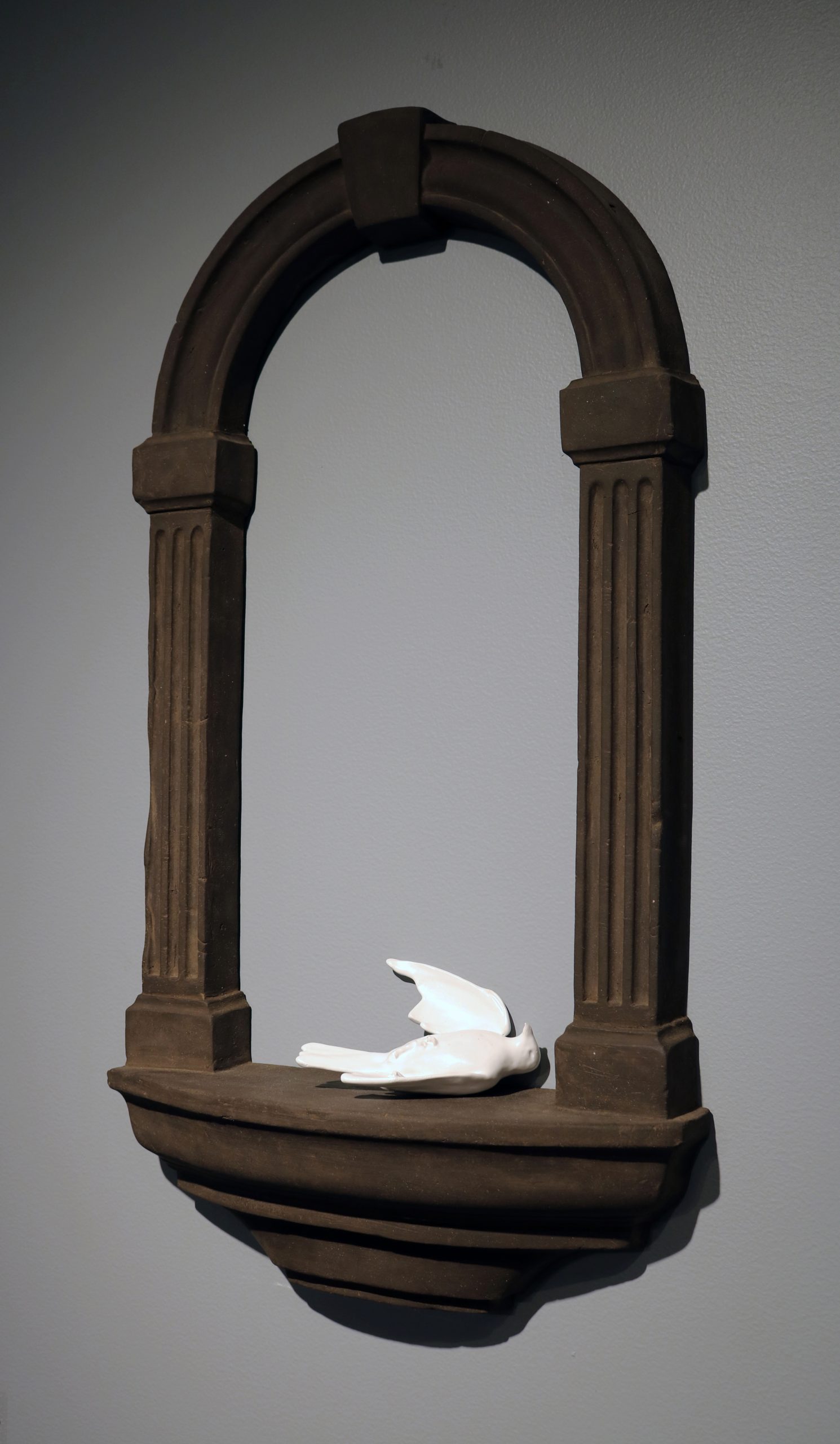 Filled Therefore with Confidence in Your Goodness, I Fly to You
2019
Galestro grigio terra cotta, maiolica-white glazed earthenware
28"x15"x4"
With both irony and empathy, the title of this piece quotes a line from San Bernardino's prayer to The Madonna of the Vow, a 13th century icon venerated in the Chapel of the Vow in San Domenico Cathedral in Siena. Using Tuscan tile-clay shipped back from a Siena residency to my studio in Connecticut, I press-cast the niche-shelf to elevate and cradle a slip-cast cedar waxwing. The original waxwing hit my studio window just as I was looking out and wondering why birds rarely die with their wings splayed. This one did.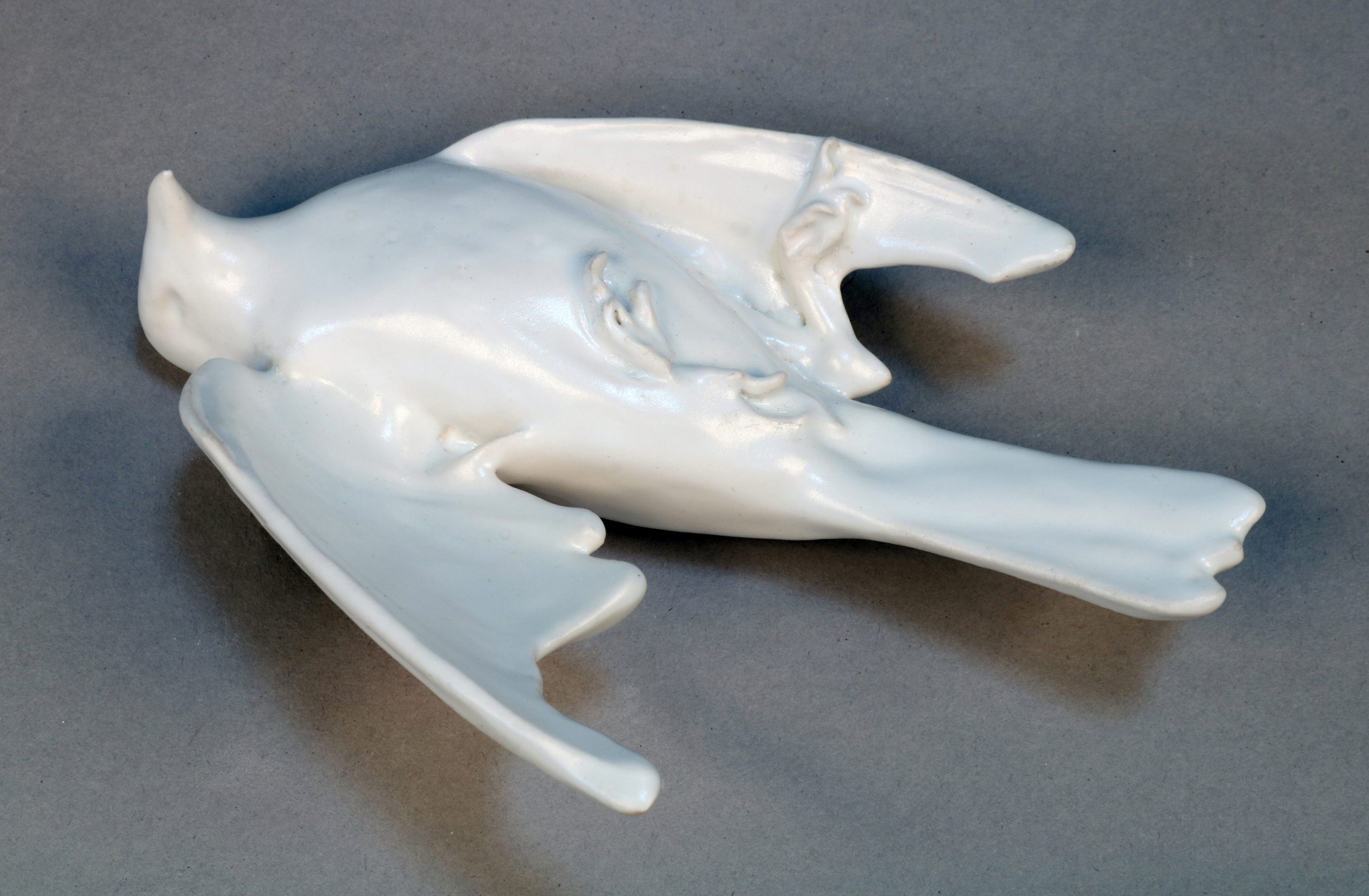 Biography
Monica Bock is a sculptor and installation artist, and professor of art at the University of Connecticut, Storrs. A member of Soho20 Gallery in New York City from 2004 to 2016, she has also exhibited nationally in venues that include Mobius in Boston, Real Art Ways in Hartford, Pittsburgh's Mattress Factory, Chicago's Museum of Contemporary Art, and Phantom Galleries L.A. in Long Beach. She has received numerous awards, including an Arts Midwest/NEA Regional Visual Arts Fellowship, and a Siena Art Institute Studio- Casa Residency Award. Prof. Bock received a BA in Art and Art History from Oberlin College and a two-year post-baccalaureate work/research fellowship in Tokyo from the Oberlin Shansi Association. After a third year of ceramics study at Saga Art University in Kyoto, she completed her BFA in Ceramics and MFA in Sculpture at the School of the Art Institute of Chicago, where she became an Adjunct Assistant Professor in the Foundation Program before accepting her faculty position in Connecticut in 1996.
Artist Statement
Objects evolve and recombine in my thematic exhibitions and site-specific installations. I pursue personal and rhetorical associations often triggered or resolved by text, exposing lines of thought through material transformation of familiar forms. Using ephemeral substances such as salt and soap, as well as apparently durable materials such as porcelain and iron, I alter castings of organic bodies and found objects into meaningful things arranged across walls and floors. I've cast kitchen chairs, lunch bags, children's teeth, and lately, dead birds. Noticing dynamics of kinship and community and informed by feminist perspectives on power and vulnerability, I engage narrative objects in particular places as points of entry into difficult questions about home.