Late Shift (2020). Narrative Short Film, 16 minutes and 45 seconds.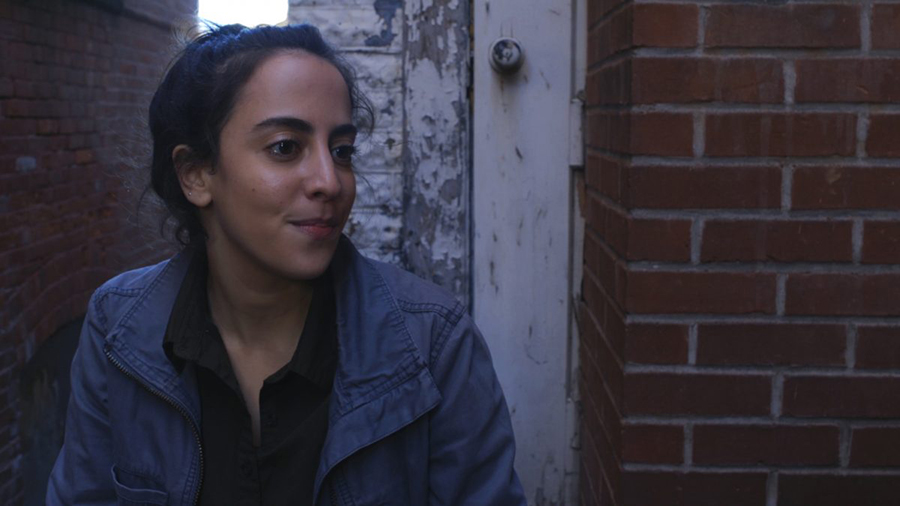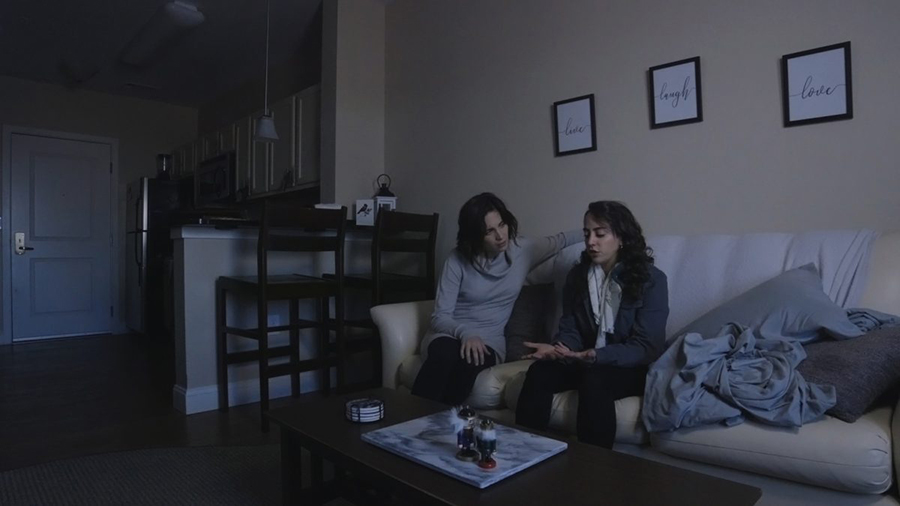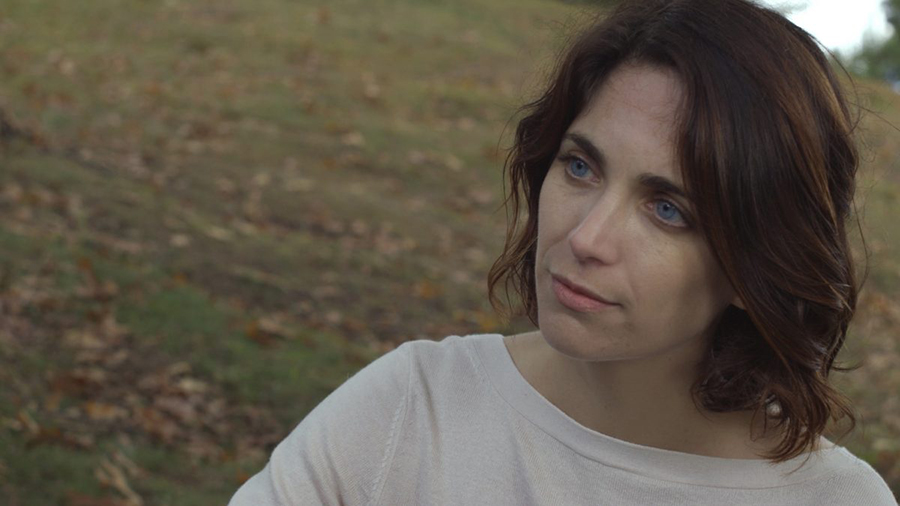 Artist Statement
Late Shift is my first dive into traditional narrative filmmaking. What began as an exploration of my own feelings of dislocation; an unpleasant sensation of not having a proper place in the great scheme of things, morphed into the character of Emma, the protagonist of Late Shift. Emma is a recent college graduate and artist who has found herself living on her sister's couch. The film follows her as she struggles to find her way in the world, or more specifically, as she tries to find a job. We see her grapple with her own self-doubt and anxiety as well as the fear that she just might not be good at anything at all. Emma has a dramatic flair for assuming the worst, and throughout the film Emma's older and wiser sister is forced to be the voice of reason. The relationship between the sisters may at times seem like two opposing forces butting heads, but there is also a balance between the two of them. When writing these characters, it was like writing two different versions of myself, one at age 22, and one at 25. Each persona might have slightly different priorities, but at the end of the day, they still share the same dreams.   
From the very beginning of the production I approached this project using conventional techniques and processes, with the hope that, through practice, I could begin to understand what goes into making the popular media that we all love and consume. In previous bodies of work I had approached production as a solitary process of exploration and iteration; a very fluid path to the finished piece. Late Shift on the other hand, was meticulously planned, down to each shot, from script writing and storyboarding to editing and sound design. Though each step of this process involved substantial creative decisions on my part, the rigid filmmaking structure also enabled me to lead a team in a way that I had not experienced previously as an independent artist. As producer and director, I led a crew of ten talented student filmmakers and directed four professional actors, as well as numerous background performers, during the production process. Working with such a large group throughout production was both a challenging and rewarding endeavor. 
An old filmmaking adage is that a film is made three times: first when the script is written, a second time when it is being produced, and once more in the editing room. In post-production, as I bring the story to life through editing, I am most content. It is a familiar space where I am once again able to work alone, making the final decisions that will define what my audience will perceive, directing the viewer's gaze to emphasize a range of tones and emotions woven throughout the story. While sorting through takes I selected the performances that portrayed Emma as she existed in my head; naive and ambitious, vulnerable yet stubborn. Emma walks a fine line between being loveable and utterly loathable, and I was acutely aware of that fact as I cut this film together. In the end, I believe that some will find themselves watching Emma's struggle with a sense of nostalgia or compassion, while others may be nonplussed at the hopelessness of her insecurities and aspirations. In telling this story I was able to hyperbolize my own mistakes and examine them, coming to grips with the types of missteps that plague many of us in our early twenties, and forging my own path forward.
Biography
Laurel Pehmoeller is a video artist and filmmaker from central Connecticut, and Late Shift is her directorial debut in traditional narrative filmmaking. Laurel is the recipient of several competitive awards, including the 2019 Marks Family Endowment Award, which supported the completion of her MFA thesis film. She has exhibited her work in venues throughout Connecticut, including the Studio116: An Exhibition of Emerging Artists, at MAC650 Gallery in Middletown and the CT Nasty Women Exhibition at The Institute Library in New Haven, both in 2017. She earned her BFA in Studio Art at the University of Connecticut, studying sculpture while simultaneously pursuing studies in video art, and also studied at the Institute of Palazzo Rucellai in Florence Italy. Her undergraduate work culminated in a performative video art series, titled Ladylike, which cemented her love for the art of filmmaking. Laurel returned to the University of Connecticut to pursue her Master of Fine Arts degree, this time in the Department of Digital Media Design, in order to hone her technical skills as both a filmmaker and storyteller. She chose to use her time at UConn to explore traditional filmmaking techniques with a strong belief in the phrase; "In order to break the rules you must first master them." Laurel intends to continue exploring the art of filmmaking in its many applications and genres throughout her career.