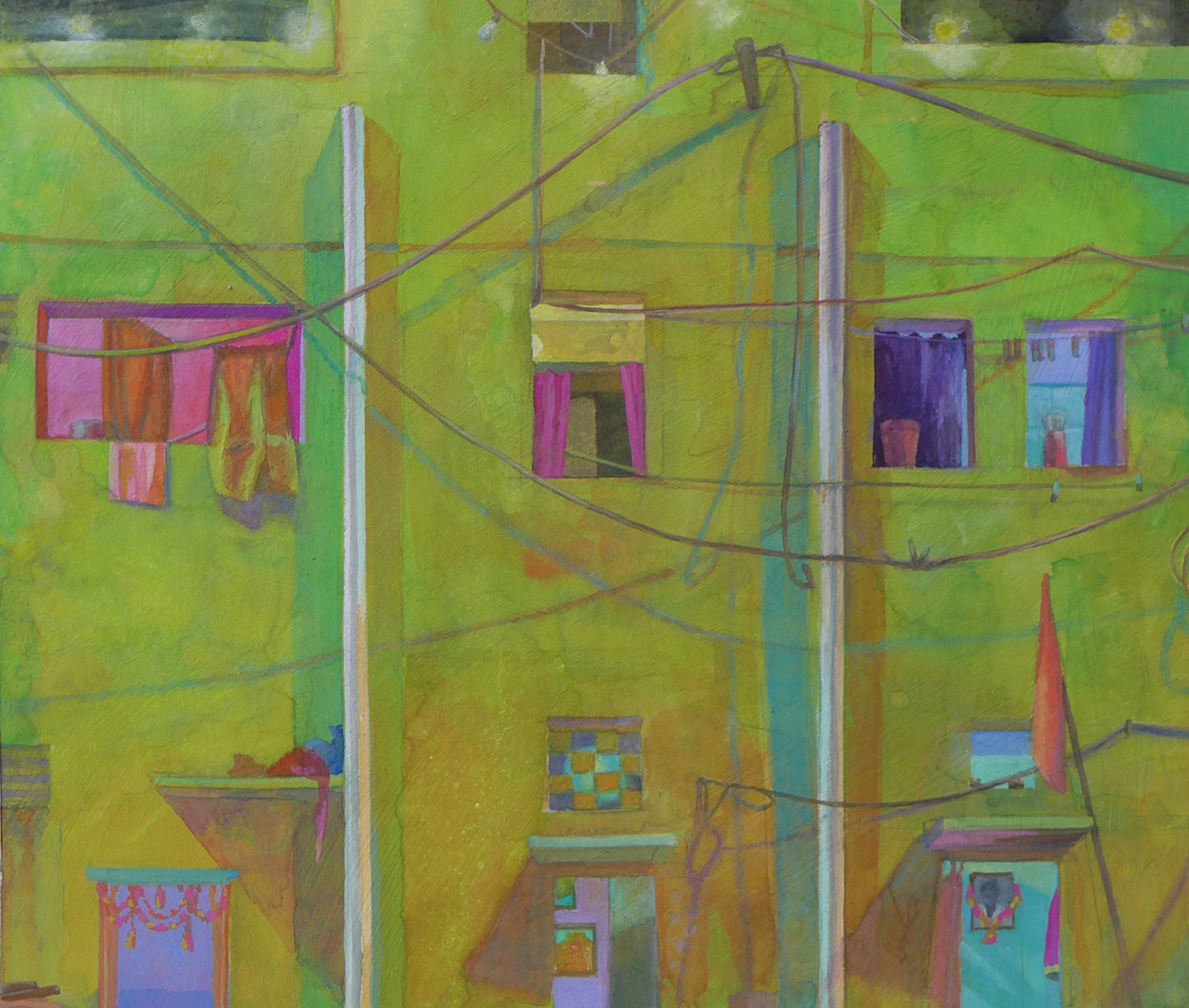 Association
2014
Gouache on paper
6" x 6.5"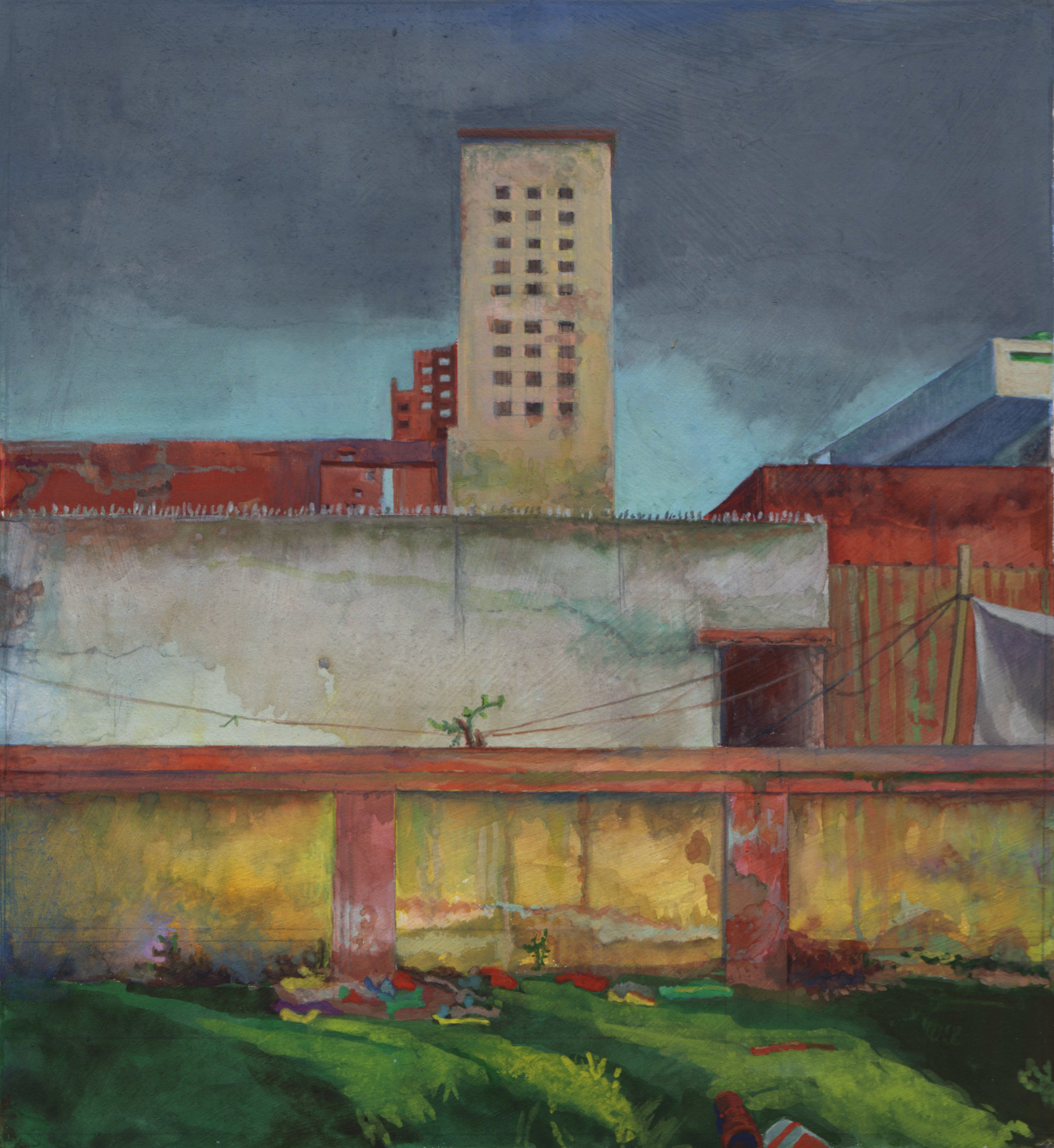 Storm Warning
2014
Gouache on paper
6.5" x 6"
Biography
Kathryn Myers is an artist and Professor of Art at the University of Connecticut where she has taught painting and drawing since 1984. She received her BA from St. Xavier College in Chicago, and MFA from The University of Wisconsin, Madison. She is the recipient of three Fulbright Fellowships to India in 2002, 2011 and 2020, and Individual Artist Fellowship awards from the Connecticut Office of the Arts in 1991, 2012 and 2019. Other awards include the Marie Walsh Sharpe Foundation New York Studio Residency, in 1990 and 91. She has exhibited her paintings widely in the United States and India including at Gallery Art and Aesthetic and Ojas Art in New Delhi. Her video series Regarding India, launched during her 2011 Fulbright, features video interviews with over 20 artists in India and has been screened in many locations including The National Gallery of Modern Art in Bangalore. She has curated exhibitions on Indian art in the United States and India, including on the artist Santosh Kumar Das at Ojas Gallery in Delhi and Traversing Traditions-India at the Charter Oak Cultural Center in Harford, Connecticut. Her work can be seen at kathrynmyers.org and regardingindia.com.
Artist Statement
Collisions and Mutations
As an artist with a strong interest in architecture, I find in the Indian urban scene an encyclopedic and often hallucinatory density of material from contrasting epochs and traditions. Sumptuously carved and decorated structures often push up against stark cement boxes adorned by the patina of age that arrives organically in a challenging climate of diverse weather conditions. Collisions and mutations between form and structure have evolved both incrementally over time as well as through rapid and uneven development and reflect changing tastes, values and economies.
In my paintings, loosely organized grids of shifting facades and unfolding panoramas unveil a palimpsest of surfaces interrupted by punctures and projections from windows, doors, balconies and stairways. As aged buildings push up against the stark facades of the new, they may appear diminished in scale and posture, but their worn wisdom perseveres. While in my photographic work I document an array of structures and architectural anomalies, through the slower process of painting I most often recreate buildings from gathered evidence, memory and invention, immersed in their seductive and often fearsome beauty. In our current times, the emptiness of these images has an unsettling resemblance to the way our cities currently look and feel during the COVID-19 pandemic.