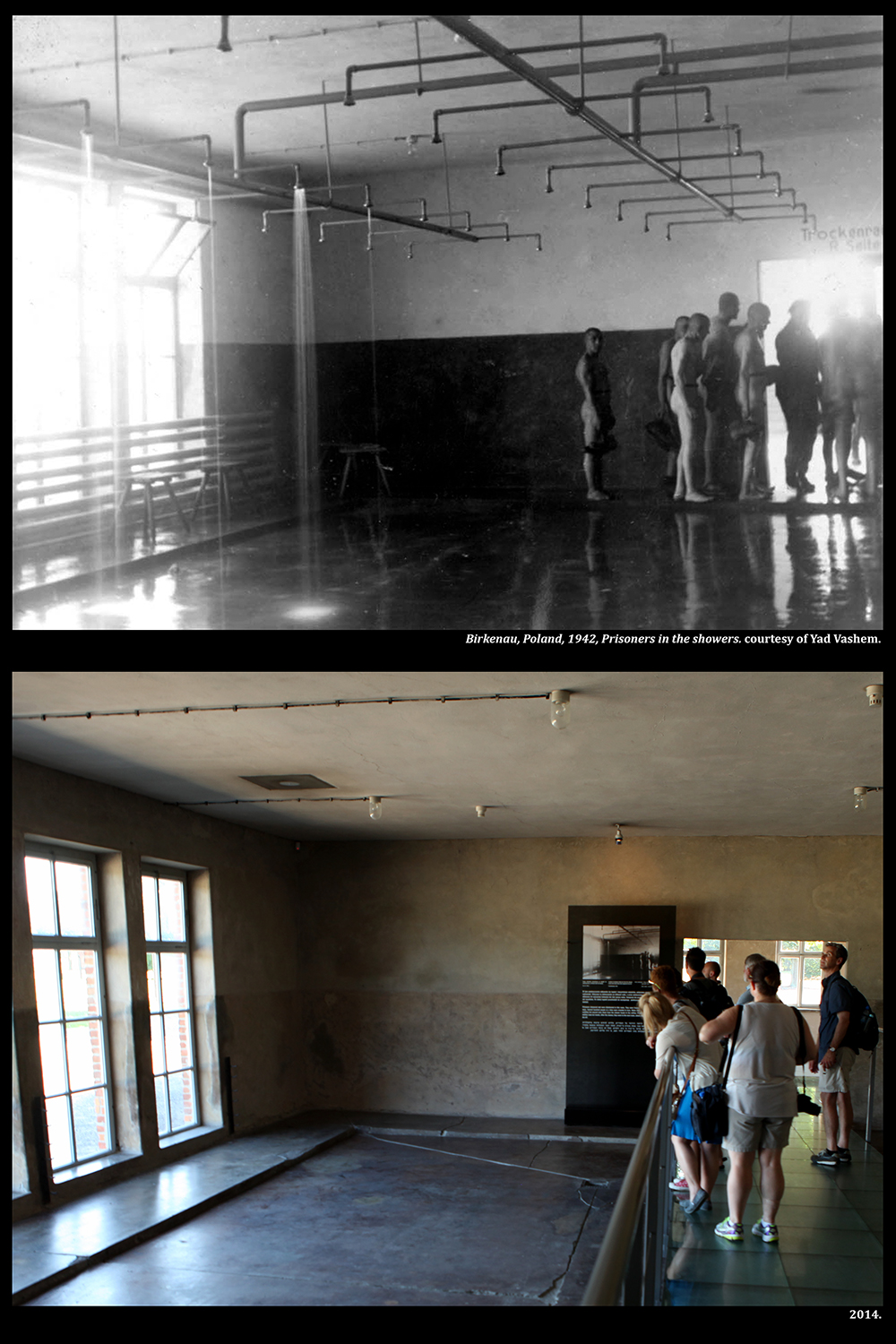 Birkenau: Showers, Then and Now, from the Then and Now series
2014
Inkjet print
The photograph series, Then and Now, uses historic photographs from the Nazi extermination camp, Auschwitz-Birkenau, taken in 1944 and compares them to the experience of visitors to the historic memorial site today.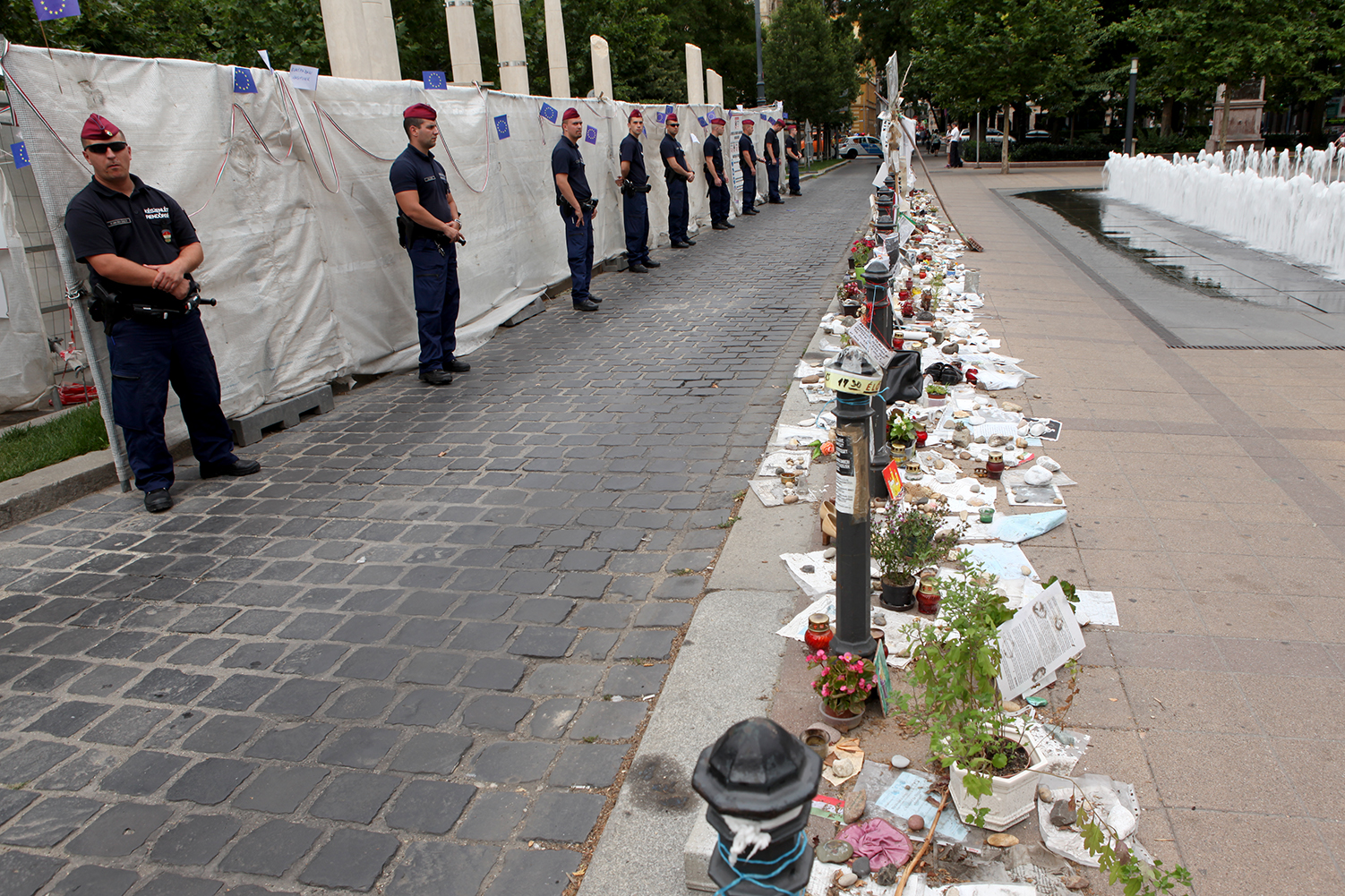 Memorial to the Victims of the German Invasion" Awaiting Completion (forgery of history), Budapest, Hungary, from the Remnants of the Holocaust series
2014
Inkjet print
Remnants of the Holocaust consists of poetic, documentary photographs that share unexpected observations of Holocaust memorial monuments in Poland and Hungary today - and the public's interaction with them - examining a complex relationship with, and misunderstanding of, history.
Biography
Heather Elliott-Famularo is an award-winning filmmaker and artist active in the fields of broadcast television, computer graphics and interactive multimedia, with a focus on collaborative digital humanities and public education through digital media. Her documentary, Bearing Witness: The Voices of Our Survivors, won the Audience Award for Best Documentary at the Palm Beach International Film Festival and was nominated for an Emmy award. She received a Fulbright-Hays GPA grant and an Ohio Humanities Council grant for her collaborative, inquiry-based research project developing 21st century interactive, digital curricular materials to teach the Holocaust. She has presented, and her work has been published and exhibited, internationally in Canada, Hungary, Italy and Poland as well as at iDMAa and SIGGRAPH, where she has also acted as curator and juror of numerous exhibitions through a long-standing commitment to the digital arts community. Elliott-Famularo currently serves as the Department Head of Digital Media & Design in the School of Fine Arts at the University of Connecticut and holds the Donna Krenicki Professorship in Design and Digital Media.