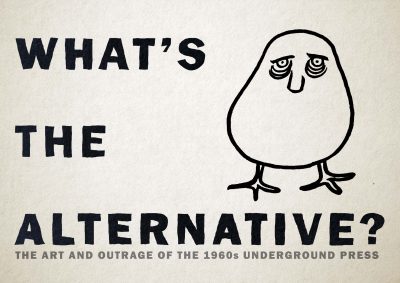 August 30, 2018 to October 14, 2018

Opening Reception:  September 6, 2018, 4:30 – 7pm
Drawn exclusively from the Alternative Press Collection at UConn, What's the Alternative? The Art and Outrage of the 1960s Underground Press surveys the efforts of cartoonists, illustrators, photographers and painters to warn against public impassivity in the face of political oppression, war, systemic racism and censorship of free speech during the mid-twentieth century. The exhibition is guest curated by cartoonist Dwayne Booth (a.k.a. Mr. Fish).
Image Credit: Sir Realist by John Francis Putnam, 1958.