Exhibition is on view through July 31, 2022.
Encounters with the Collection: Wood is the first in a series of annual permanent collection gallery rotations that will bring fresh perspectives to the interpretation of the Benton's holdings. This installation is a wide-ranging look at wood as a material in artmaking. The works of art were selected in collaboration with Chris Sancomb, Assistant Professor of Industrial Design in the Department of Art and Art History, School of Fine Arts.
The exhibition features paintings, sculptures, prints, and drawings created from the 15th to the 21st century. Among the artists included are Hyman Bloom, Aaron Bohrod, Jacques-Louis David, Albrecht Dürer, George Herms, Konishi Hirosada, Angelica Kauffmann, Ursula von Rydingsvard, and Frank Lloyd Wright.
Encounters with the Collection: Wood is accompanied by a Guide-by-Cell program with remarks from Professor Sancomb and other members of the UConn community.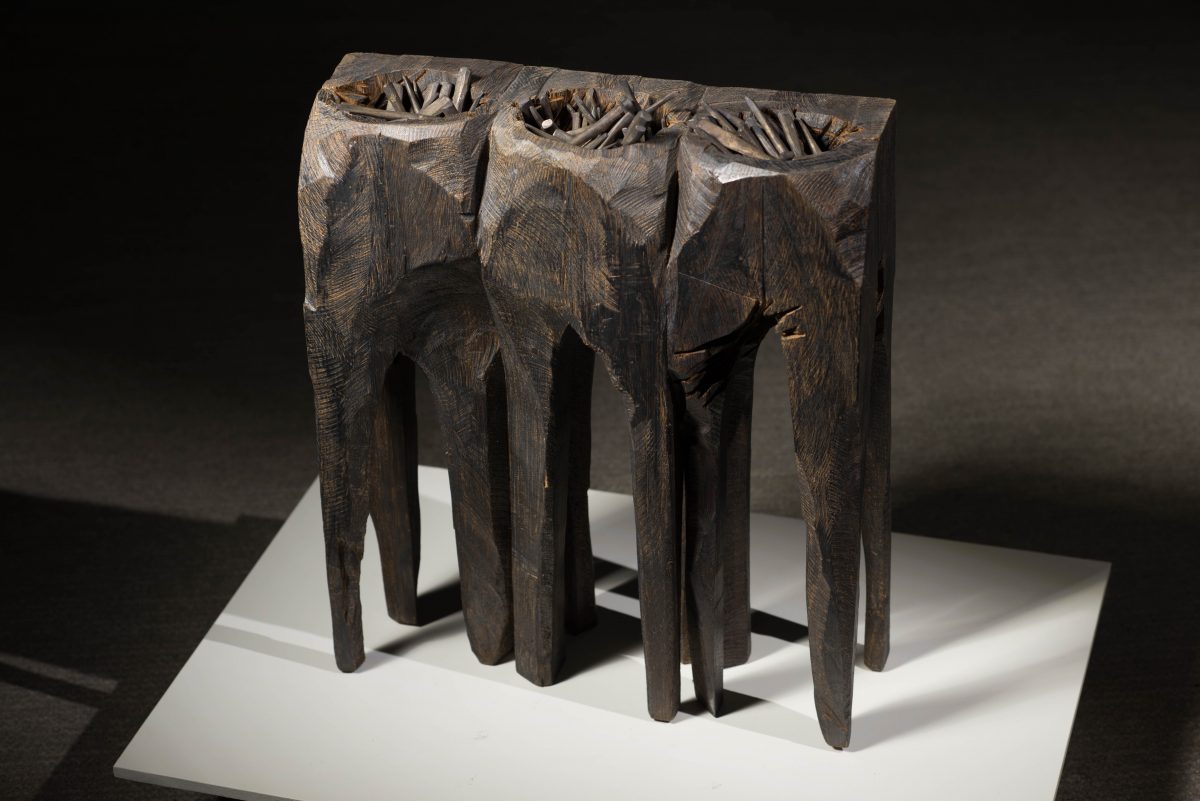 Ursula von Rydingsvard (German, b. 1942)
Untitled (1986)
Wood and bronze,
William Benton Museum of Art
Yankee Foundry Project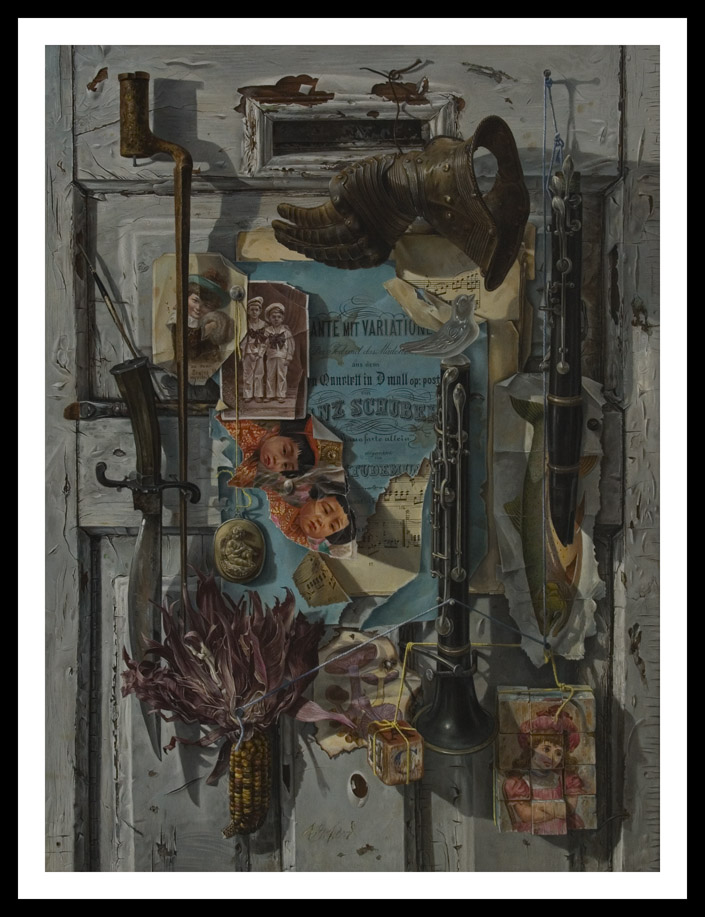 Aaron Bohrod (American, 1907-1992)
Of  War And Peace (1956)
Oil on gessoed panel
William Benton Museum of Art
Gift of Louise H. Benton Wagner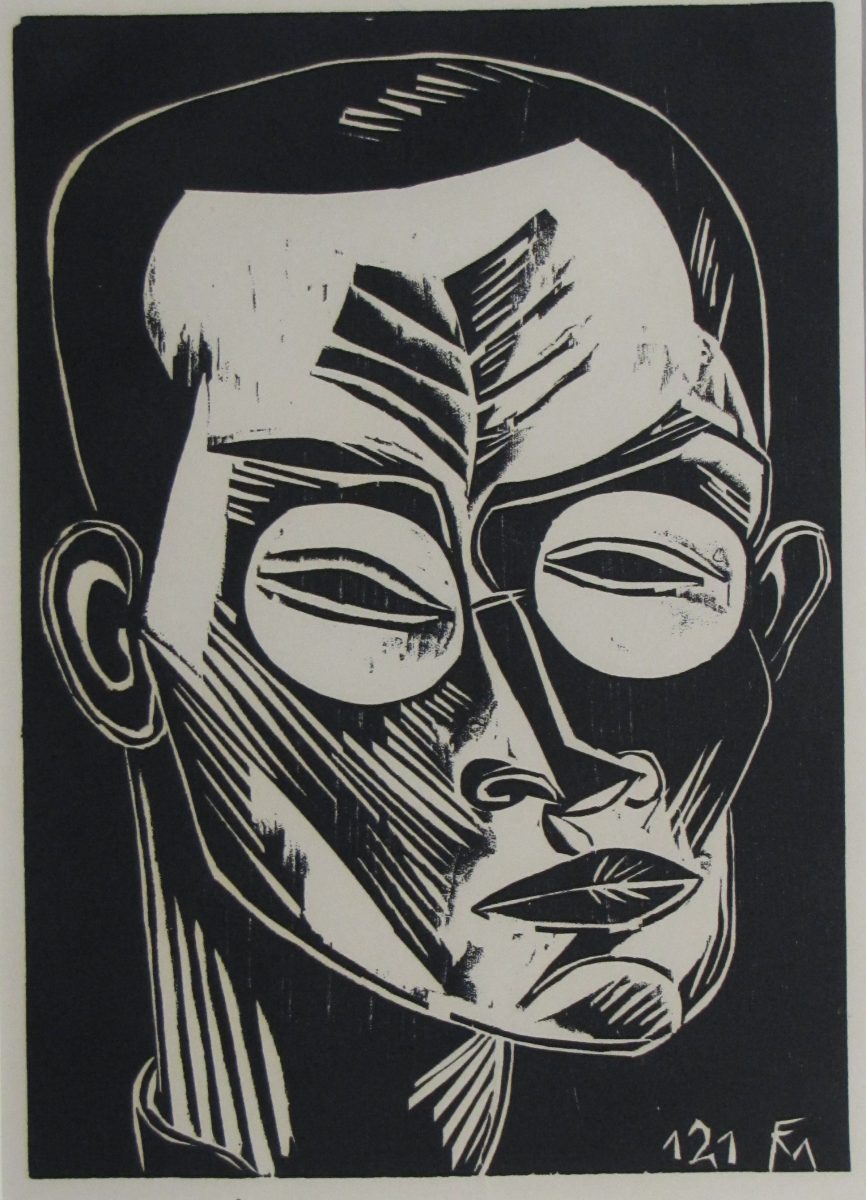 Konrad Felixmüller (German, 1897-1977)
Self-Portrait (1920)
Woodcut
William Benton Museum of Art
Emily Elsas Wolf Memorial Fund