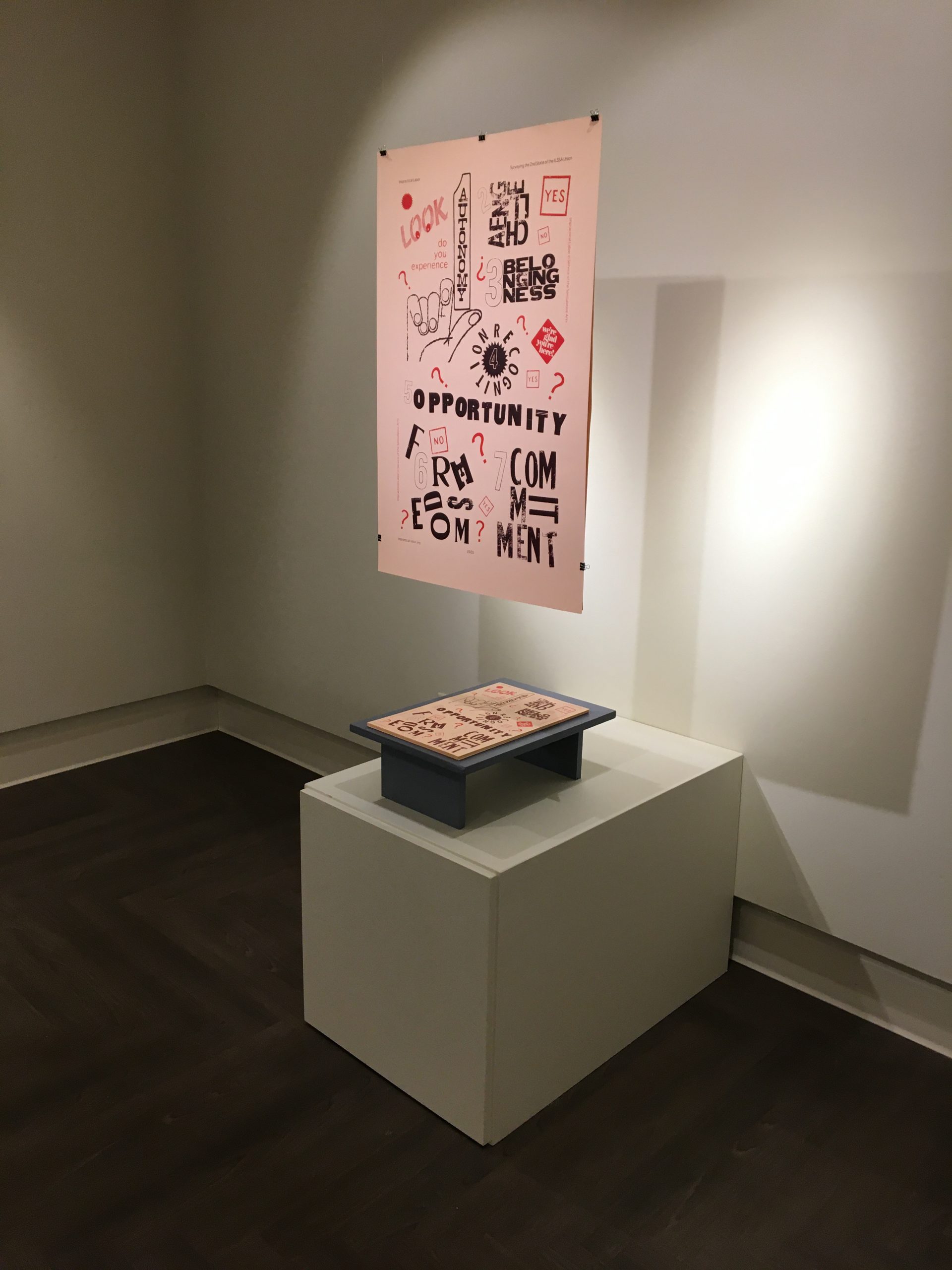 Surveying the 2nd State of the ILSSA Union
2020
Risograph on paper (50 posters/leaflets) and silkscreen on paper (2 large posters)
Biography
Emily Larned has been publishing as a socially engaged art practice since 1993, when as a teenager she made her first zine. She is co-founder of Impractical Labor in Service of the Speculative Arts (ILSSA, est. 2008), a union for reflective creative practice, and Alder & Frankia (est. 2016), an imprint for new collaborations and reissues of feminist material. Emily's award-winning artist books, zines, & publications are collected by over 70 institutions internationally, including the Tate, the Brooklyn Museum, the V&A, & the Smithsonian, & are exhibited around the world. She graduated from Yale School of Art with an MFA in Graphic Design and is currently Assistant Professor of Graphic Design at the University of Connecticut, Storrs.
Artist Statement
Established in 2008, Impractical Labor in Service of the Speculative Arts (ILSSA) is a union for reflective creative practice. As a union for artists, makers, and creative practitioners of all kinds, ILSSA focuses on improving the immaterial working conditions of our members, supporting engaged process as a way of life. ILSSA publishes contemplative tools and resources; organizes participatory projects, exhibitions, and events; facilitates an annual group residency; and observes an annual holiday, the Festival to Plead for Skills. Our motto: "As Many Hours As It Takes!"
ILSSA's publications often take the form of a call-and-response. "Surveying the 2nd State of the ILSSA Union" is an open call asking impractical laborers to assess their working conditions using a rubric borrowed from sociology. As ILSSA is an artist organization focused on process, the craft processes of making are often highlighted in the forms of the publications. Here, the typography is scanned from hand-inked letterpress wood type. The artifacts of this process (wood grain, partially inked type) becomes part of the handmade character of the design. The piece is designed using Adobe InDesign, and then Risograph printed, a digital duplication process that degrades over time, causing mis-registration and errant bits of ink throughout the print run. The large posters are hand pulled silkscreens. While one poster shows the "desired result" of the edition, replicating the digital file, the other more interesting poster demonstrates the process of making it: water spots from spraying the clogged screen, blurry pulls, misregistration, and the like.
All who feel kinship with ILSSA are welcome to participate in the survey. Please take a risograph poster/leaflet from the stack and email your response to operator@impractical-labor.org.