The Museum's homeschool programs, designed for aspiring artists ages 5-12, are the perfect opportunity to view special exhibitions, try new art techniques, and explore creative writing activities.
To register for a program please contact Mollie Sixsmith, Curator of Education, at 860-486-1711 or via email.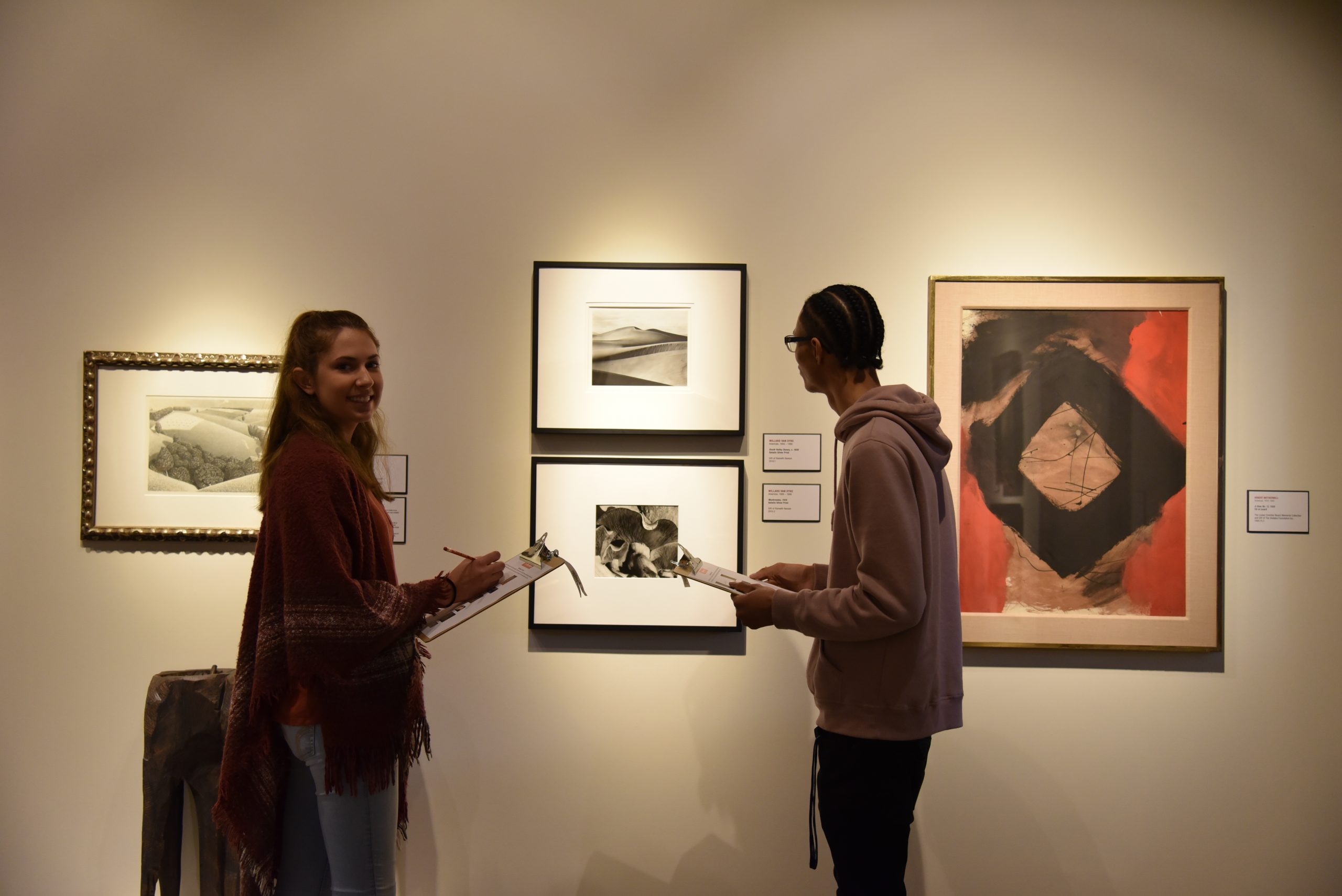 2022 Schedule:
Each 90-minute program includes a guided tour with a Museum Educator and a hands-on art or writing project.

All programs feature hands-on learning and student-centered discussion to encourage meaningful conversations about art and promote critical thinking, visual literacy, and communication skills.

*These are designed to be drop-off style programs, but families are welcome to self-guide the galleries, explore the campus, or read in the lobby while the program is in session.

Advanced registration is required, and pricing is $10 per student (for each program). 
Tuesday, March 1, 10:30 a.m.-12:00 p.m.
Nuts about Art? Remembering the Nut Museum
In 1972, Old Lyme artist Elizabeth Tashjian (1912-2007) opened on the ground floor of her Victorian mansion a museum devoted to nuts. The Nut Museum operated until 2002 and featured Tashjian's nut paintings and sculptures, as well as a collection of nuts, nutcrackers and nut-related memorabilia. Participants will explore these collections, learn about exotic nuts, and try their hand at sculpting animals and building nut habitats.
Tuesday, April 5, 10:30 a.m.-12:00 p.m.
Exploring Mithila Art of India
Mithila art is an indigenous form of painting originating in the northwestern state of Bihar in India. Participants will explore this intricately patterned artwork with "learning to look" games and stretch their imaginations with colorful hands-on scratchboard art. 
Tuesday, May 3, 10:30 a.m.-12:00 p.m.
Encounters with the Collection: WOOD
After exploring wood-related artwork from the permanent collection, participants will take on the role of art detectives as they complete a museum-wide scavenger hunt. The program will conclude with time for designing and painting wooden birdhouses to take home.