This biennial exhibition features new work by the exceptional artists who teach studio art in UConn's Department of Art and Art History, School of Fine Arts.
The variety of media featured reflects the diverse academic concentrations offered by the department, including graphic design, industrial design, illustration/animation, painting/drawing, photography/video, printmaking, and sculpture/ceramics.
Featured artists:
John O'Donnell, Associate Professor of Printmaking
Janet Pritchard, Professor of Photography
Public Programs:
Opening Reception: Thursday, September 7, 4:30-6:30 pm
Artist Talk with John O'Donnell: Friday, September 29, 1:00-2:00 pm
Artist Talk with Janet Pritchard: Tuesday, October 10, 1:00-2:00 pm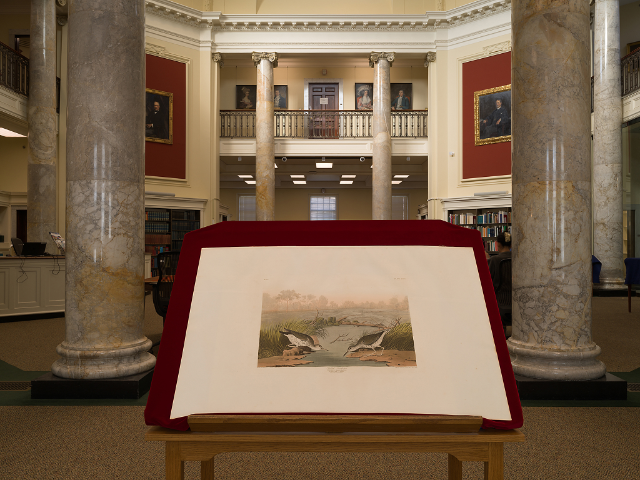 Janet Pritchard, Spotted Sandpiper, Totanus macularius, from The Birds of America, London, 1827–1838, J. J. Audubon, engraved, printed, & coloured by R. Havell, 1836, American Antiquarian Society Reading Room (2022). From the series Long River Dreams: The Connecticut River & Watershed. Archival pigment print.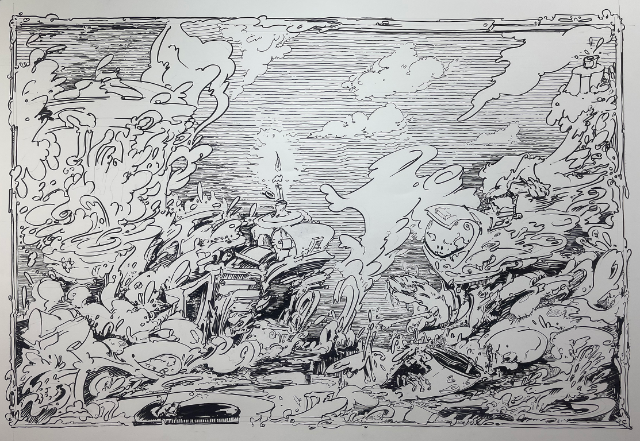 John O'Donnell, Piranesi's Grotesque Symposium, 2022, Ink on Paper, 40x30 inches.