Looking for something new to do this summer? The Museum's Summer Art Academy is the perfect opportunity for students ages 5-11 to tour special exhibitions, explore hands-on art techniques, and make new friends. Drawing inspiration from the Tradition & Transformation: Mithila Art of India exhibition on view, participants will stretch their imaginations as they think creatively,
critically, 
and collaboratively about art!
Space is limited for each session; reserve your place today by contacting Mollie Sixsmith, Curator of Education,
at 860-486-1711 or mollie.sixsmith@uconn.edu.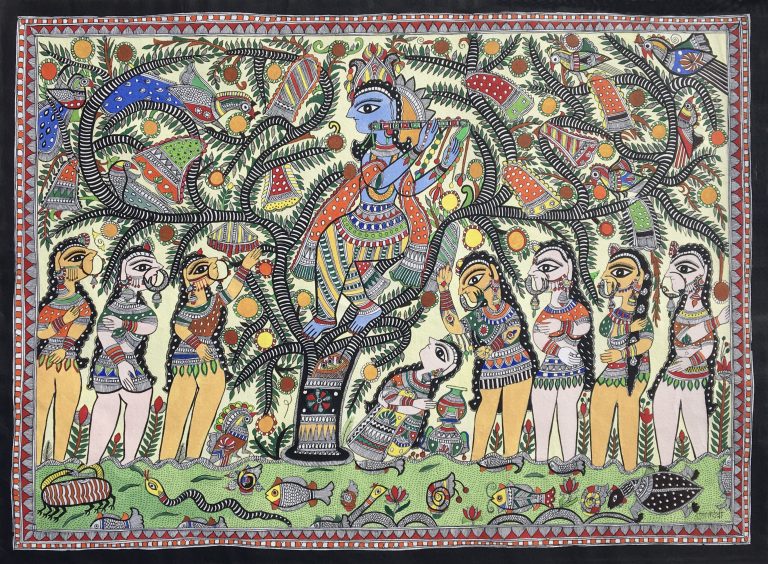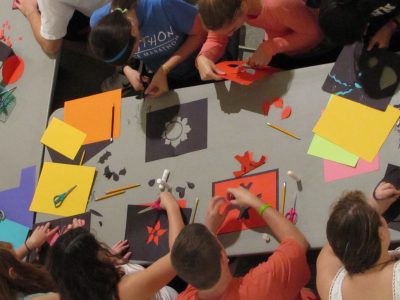 Monday, June 27-Friday, July 1
It's a Jungle in Here: Animals in Art  (ages 5-7)
$150 non-member/$140 member
9:30am-12:30pm
Learn about the layers of the rainforest and the creatures who call this place home. Participants will enter a tropical realm and sculpt poison dart frogs, build jungle treehouse sculptures, paint spirit animals, and design pastel toucans.
Tuesday, July 5-Friday, July 8.

SOLD OUT


ArtVenture: Painting, Printing and Pastels (ages 8-11)
$120 non-member/$112 member
9:30am-12:30pm
Get ready to roll up your sleeves and get messy! Participants will paint larger-than-life portraits, design pastel landscapes, marble paper, and print with unexpected items like bubbles, fish, seashells, and leaves. *Please note: this camp will not meet on Monday, July 4 and the fee is prorated accordingly.
Monday, July 11-Friday, July 15
Wild Art: Bubbles to Brushes (ages 5-7)
$150 non-member/$140 member
9:30am-12:30pm
Have you ever painted with your toothbrush? Or made a print with rainbow bubbles? During this wild and wacky session, participants will get messy as they paint and print with unusual items like vegetables, toothbrushes, wands, and even their fingers!
Monday, July 18-Friday, July 22.

SOLD OUT


Secrets of the Forest: Magical Creatures & Mythical Beasts (ages 8-11)
$150 non-member/$140 member
9:30am-12:30pm
Enter a magical and artistic realm of unknown species! Participants will get creative as they sculpt magical creatures out of clay, build designer dragons, create monster collages, and construct miniature zoos filled with mythical beasts.